Magical, Majestic and Mysterious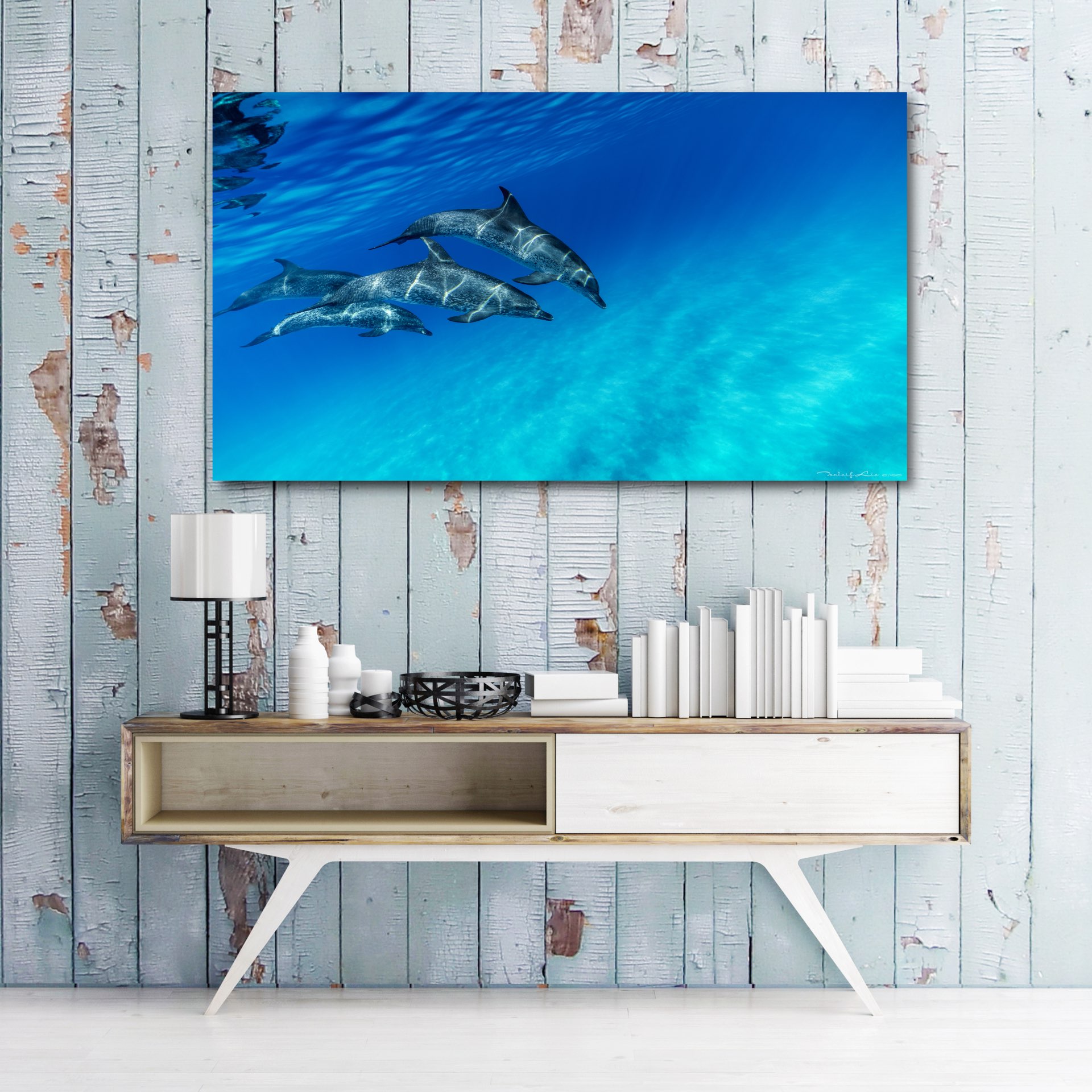 Artist Comments
Swimming with the wild dolphins was a wonderful and magical experience that touched the very core of my soul.  I feel utterly privileged to have experienced these magnificent sentient beings in their own home, on their own terms and to share the mutual joy of being together in the crystal clear, warm waters off the coast of Bahamas.
The pristine waters offered an unbelievable clarity with incredible colors, ranging from crystal clear turquoise to all imaginable shades of blues: ultramarine, azure, cerulean, royal blue, sea green and even rich purples.
Holding my breath while free diving down to 30 feet to position the massive underwater camera system for the perfect shot was both enthralling and challenging. From below, the water and surface shimmer as though it was glass, reflecting the beautiful dolphins and offering a unique perspective on this underwater paradise.
The ultra-high resolution images were created using one of the highest quality camera system in the world in combination with one of the finest ultra wide angle lenses ever produced and the highest quality optical glass port available in the underwater market. The resulting images have incredible amount of details with an outstanding image quality.

The Limited Edition Wild Dolphin Art Pieces are available for order in the Thor Photography 

Gallery/Shop.