Torleif Lie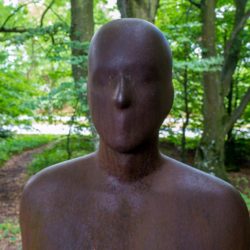 Interview with Torleif Lie
BIFA 2020 Winner, 1st Place, Professional Nature category – "How We Bleed The Earth, Our Guilt and Shame"
Q: Tell us a little bit about your background?
Technology has been my past and it allowed me to see and record the world in ways that others do not. Art then became my obsession and Photography allows me to show the beauty, fragility and destruction of the world that I have seen during my travels and professions. I seek the beauty of all things, places and humans, even when beauty is found in destruction.
Q: What was your last work and what inspired you to do it?
My last project was an underwater study, "Birth, Death and Resurrection", as a symbol of hope and renewal in a time when humanity was facing extreme global challenges due to the pandemic. Bringing together the primordial element of water with a human body were the only way for me to convey this symbolism.
Q: What genre of photography do you enjoy most?
My background in aviation and the subsea industry have enabled me access to creating images of the immense natural beauty found in our fragile planet from above and below, expanding our limited physical views of our world and exposing what could easily be lost or destroyed within a few decades.
Q: Your work, "How We Bleed the Earth, Our Guilt and Shame", is powerful as well as sad. Do you believe there is hope that humans can change and save the world instead of destroying it?
Hope is eternal, but as humans we are now facing our uninformed naivety and greed squarely, and as we approach a looming climate / human disaster, the radical changes needed by our societies to survive this global challenge are likely to be very slow, hard and conflict driven.
Q: You won the Nature Photographer of the Year 2020 title. What does winning this award mean to you?
Winning this award was truly a humble experience. Being able to reach such a large audience with a crucially important message is incredibly valuable. My photography carries an environmental reminder that our world, and ourselves are at a crossroads.
Q: You must have travelled a lot to shoot nature photographs. What are the most outstanding or significant places that you have visited, and why?
Some of the most memorable experiences I have had were the aerial photography project over the Rio Tinto Mines, freediving in Bahamas photographing wild dolphins and photographing two local landmarks in Norway in divine light: Kjerag & Preikestolen ("Zeus" & "Valhalla Rising"). These images all convey the fragility and beauty of our planet and what's at stake.
Q: What would be your dream project in photography if there would be no budget limits and you could travel anywhere, photograph anything/anyone?
Photographing our beautiful planet from space.
Q: What would be the one advice you would give to photographers just starting out?
Focus on the message you desire to convey, instead of camera and technique. Photographs are important messages, be careful what you say with them.
Q: Are you working on something new right now? Can you tell us a little bit about it?
I have several projects always tugging at me and they will rise in due time, but all within the fluid life of being a full-time artist in our complex world.
Source: https://budapestfotoawards.com/interviews/torlief-lie/