The Legacy Collection art pieces are considered to be the artists most rare and valuable masterworks. These timeless fine art images are regarded as personal to the artist and therefore highly sought after by collectors.
Collectors have the unique opportunity to acquire one of only three pieces from his personal artist reserve, gaining a membership in a rarefied club of fine art collectors.
Artist Comments
"I was absolutely amazed by the beauty of this underground cathedral with its artful collection of sculpted sandstone in infinite shape and form. Every step exposed a unique scene of exquisite contrast and brilliance.
I carefully set my composition and pressed the shutter as I witnessed the illuminated dust particles move in circular patterns. The dust seemed to defy gravity, soaring in mid-air, lifted by the gentle breeze moving through the canyon.
As the shutter broke the silence I was in total awe seeing what the camera had captured. A beautiful spirit had revealed herself within the swirling dust cloud. A brush of air had perfectly painted a beautiful female body with distinctly lifelike features. The enchanting subject matter was created by the elements of nature, without any digital manipulation. As the scene vanished never to be seen again I felt incredibly fortunate to have captured this unique creation at the perfect moment in time".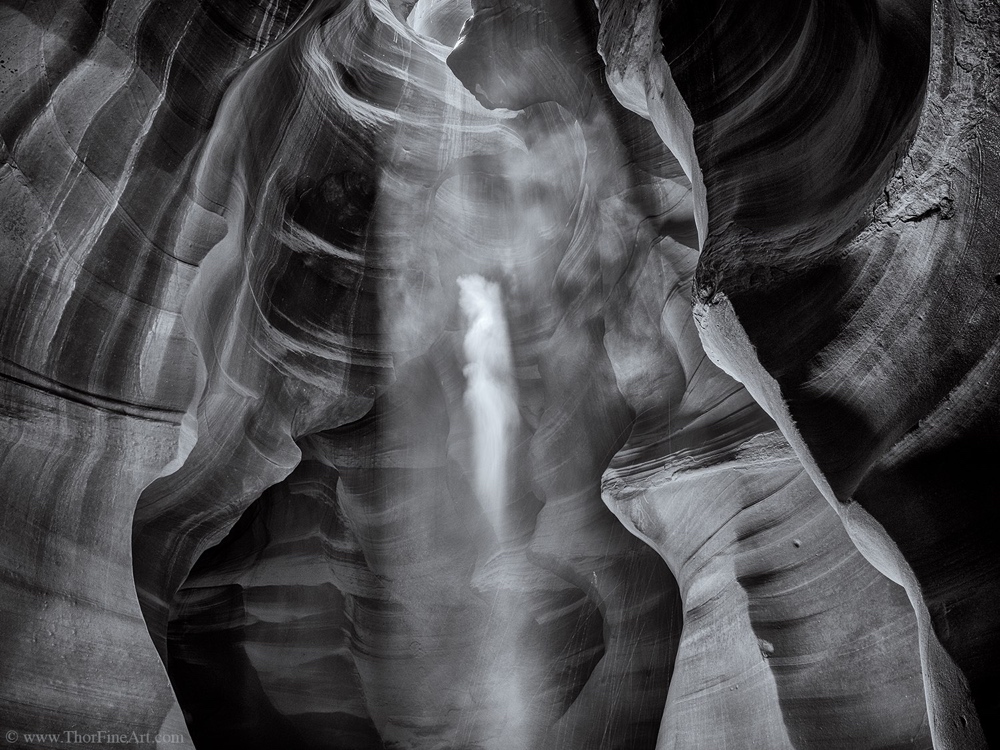 Contact for Pricing
Due to limited availability, this Torleif Lie masterwork cannot be purchased online. For collector inquiries, please contact us by the contact form below.
Our Legacy Collection is designed to be at the very pinnacle of image quality and fine art presentation. We make no compromise in terms of image quality, material or craftsmanship.
Your chosen art piece is offered from a maximum collection of only three pieces worldwide.
Each piece is handcrafted to absolute perfection, using only the finest museum-grade art materials in the world, signed, numbered and presented with a unique Certificate of Authenticity.
Each Certificate of Authenticity has a unique edition number and is handwritten and signed by the Artist.
Our creation process is slow, meticulous and artisanal.