Artist Comments
"Aurora": Derived from the Latin aurora (dawn). The name was borne by the Roman mythological goddess of dawn and by the princess in the popular fairy tale Sleeping Beauty. The Ancient Romans considered Aurora the goddess responsible for flying across the sky at daybreak. "


1936 Lockheed Model 12 Electra Junior
The Lockheed Model 12 was a 6-passenger light transport scaled down from Lockheed's Model 10. It first flew June 27, 1936, appropriately taking off at exactly 12:12 a.m. With its small passenger capacity, it found more favor as a corporate executive transport than as the feeder airliner as which it was conceived. About 130 Model 12s were built at Lockheed's Burbank plant.
Although the Model 12 was not explicitly produced for military service, about half of the Model 12s were acquired by various air forces as light transports and bomber-trainers. Besides the United States, the Dutch, British, and Canadian air forces were significant users. Lockheed 12s were known as the C-40 in the USAAF and the JO in U.S. Navy service.
One of the most exotic uses of the type was on clandestine activities in Europe by Sidney Cotton, an Australian aerial photographer secretly working for the French and British intelligence agencies, who obtained three Model 12s for high-speed, long-range flights over German air bases and other military sites to photograph them from early 1939 until the start of World War II in Europe in September of that year.
Because airworthy Lockheed 12s are more easily found than Lockheed 10s, the model 12 has sometimes served as a stand-in for the model 10, especially in movies about Amelia Earhart. One such was the 2009 film "Amelia" starring Hilary Swank. A few Lockheeds were dressed up as NC16020, the registration of the Lockheed 12 in which Earhart disappeared while attempting an around-the-world flight in 1937.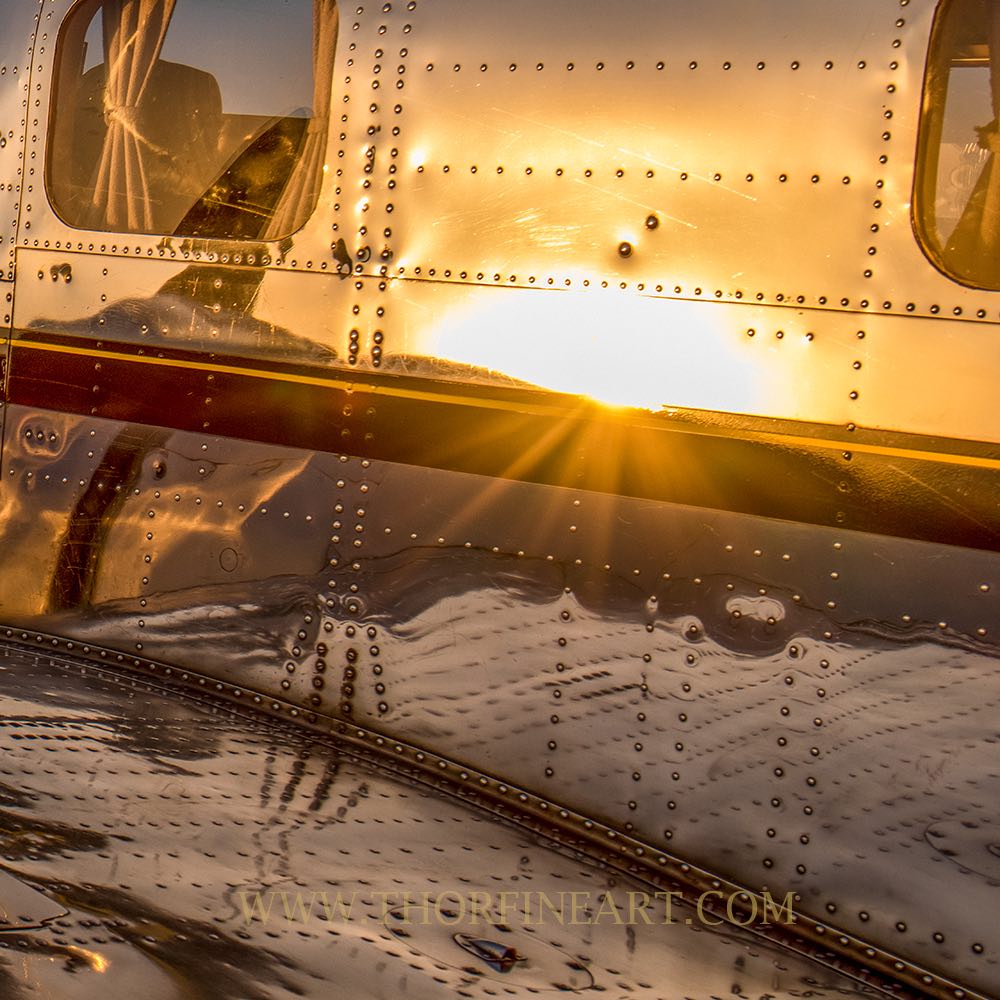 Acrylic Artwork
The frameless acrylic face mount offers an incredibly modern and brilliant display that no other presentation can match.
Unlike traditional glass, where light simply passes through, the light refracts within the acrylic creating remarkable depth and brilliance. Details appear to emerge in 3D and light-activated crystal particles in the paper give the artwork the appearance that it`s being illuminated from behind.
The acrylic artwork is 100% handcrafted to gallery perfection in our U.S. Print Lab.