Artist Comments
"It was the week before Christmas I was hiking through the frigid forest in Telemark, Norway. It was minus 15 degrees and whipping winds.
As I was trudging through waist-deep snow loaded up with gear I noticed a farm in the distance. A beautiful wooden building beside the barn immediately caught my eyes. It was a Norwegian "stabbur". My intuition had guided me down this valley and I knew I had to get closer. 
As I approached the farm there was no one around. The farm seemed to have been deserted. I felt like I had stumbled upon a hidden national treasure where time had been standing still for a century. Untouched by modern society.  
The Stabbur was more beautiful than I could have imagined. I was blown away by the craftsmanship and the beautiful wooden carvings. An architectural masterpiece and a beautiful symbol of wooden artistry dating back to the Viking Age. 
I was absolutely amazed by the majestic scene that had revealed itself. The overnight snowfall had transformed the landscape into a winter wonderland. Frozen ice crystals were hanging from the roof. The exposed raw wood and the beautiful wooden carvings were glowing in golden sunlight. The distant snow-capped mountains and the blazing sky made a perfect backdrop. It was like a painting from the Norwegian National Romanticism (Nasjonalromantikken)
Being able to find and capture the solitary beauty of this scene was the perfect Christmas gift".

According to the Norwegian folklore each farmstead has a Christmas gnome living in their stabbur. The Christmas gnome brings gifts for well-behaved children. But if the gnomes are not well-looked after, they can play tricks on people. Some people put out a bowl of rice porridge sprinkled with sugar and cinnamon to keep their gnome happy, much like children today leave out cookies for Santa.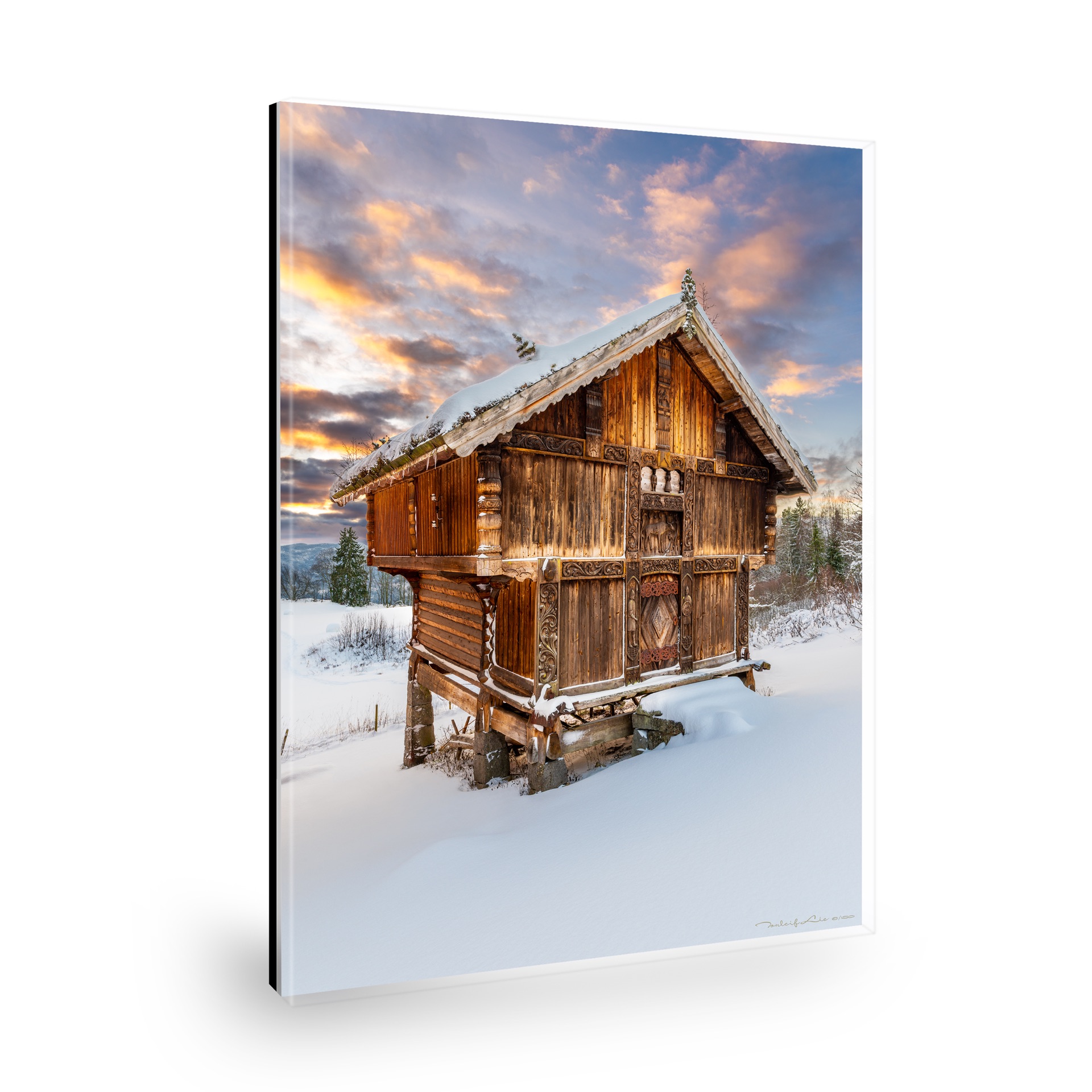 Small crop from the "Spirit of Norway" image
Click on images below to enlarge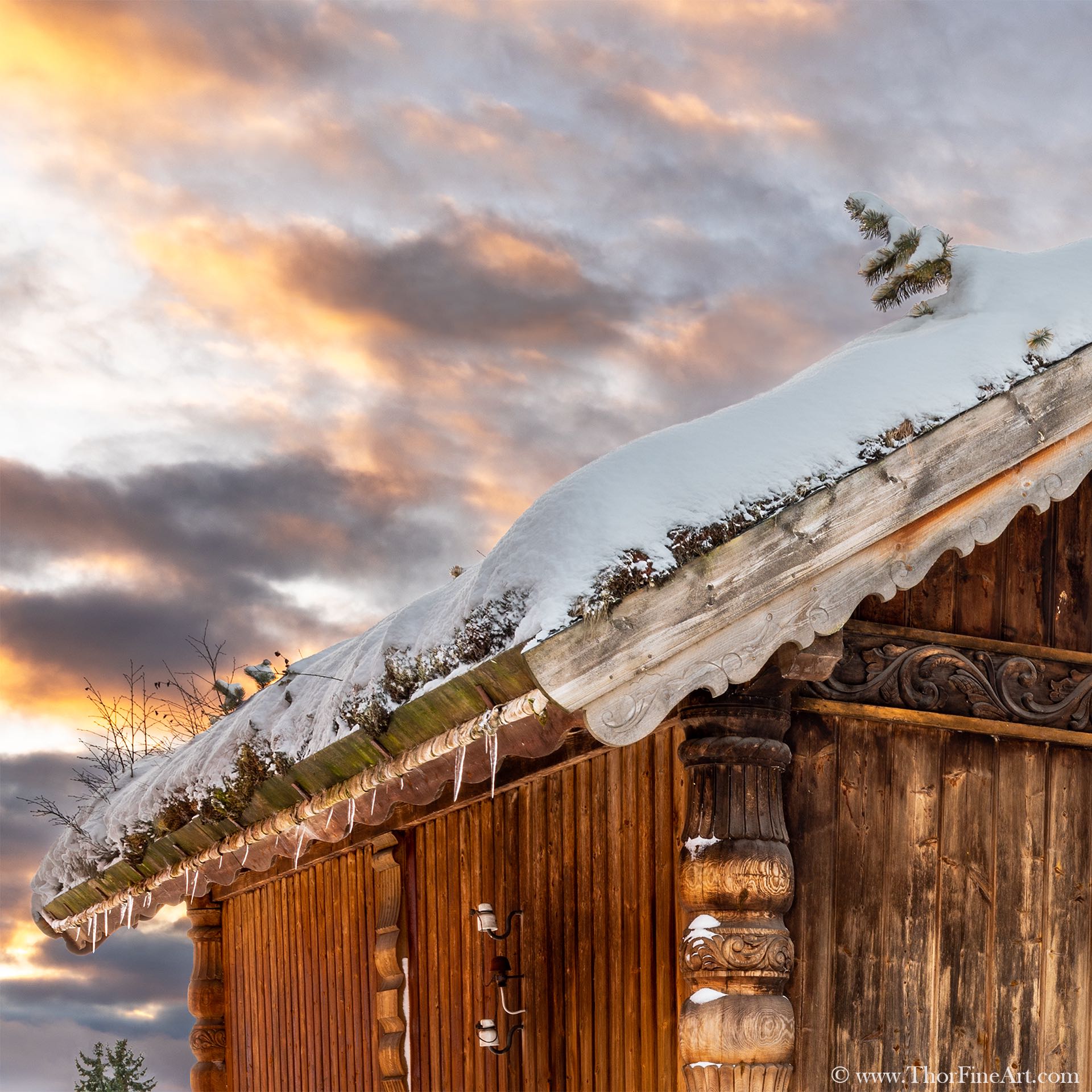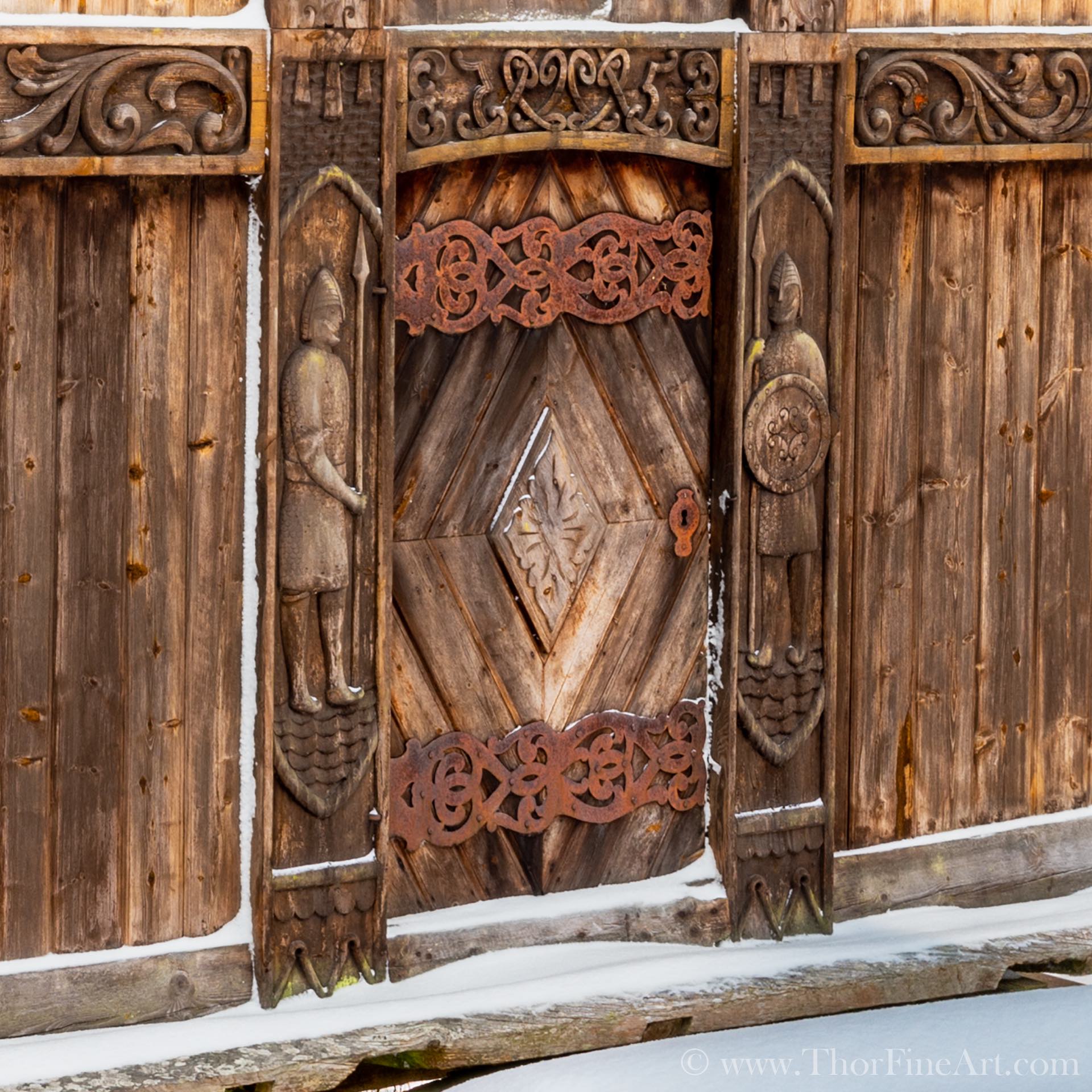 Signature Collection
Our Signature Collection is designed to be at the very pinnacle of image quality and fine art presentation. We make no compromise in terms of image quality, material or craftsmanship.
Your chosen art piece is offered from a maximum collection of 150 worldwide, across all sizes manufactured. Each piece is handcrafted to absolute perfection, using only the finest museum-grade art materials in the world, signed, numbered and presented with a unique Certificate of Authenticity. Each Certificate of Authenticity has a unique edition number and is handwritten and signed by the Artist.
Our Signature Collection is offered in two exquisite art mediums; ChromaLuxe® Fine Art Metal Print and the industry-leading gallery quality TruLife™ Acrylic Face Mount

You can ensure that your chosen art piece will be treasured for generations to come.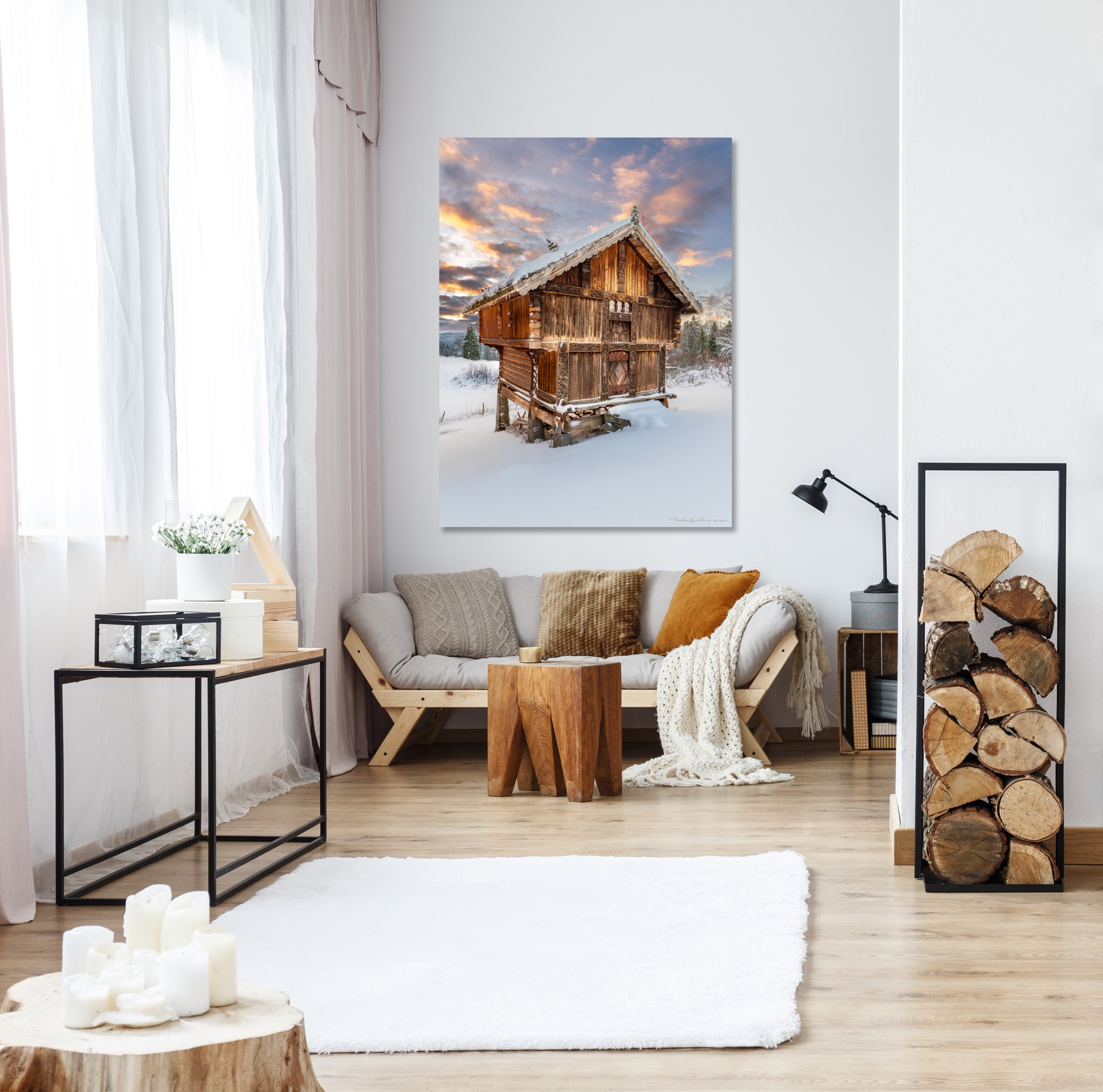 Our creation process is slow, meticulous and artisanal.