We are pleased to announce that Thor Fine Art has become a Nielsen Frame Dealer.
For over 35 years, Nielsen has been bringing customers the highest quality frames in the world. Nielsen offers innovative design solutions in a wide assortment of profiles, colors and exclusive finishes.
A curated selection of Nielsen high-end design frames are available for purchase in the Thor Fine Art Gallery Store.

The Nielsen brand is recognized for it`s high-end design and quality frames, expertly crafted in Germany.

Nielsen Quadrum
Nielsen Quadrum Photo Frames have a classic wooden profile making them ideal for interior decoration. Manufactured in Germany from FSC®-certified wood that meet the criteria of the Forest Stewardship Council.
These solid wooden frames are delivered with a high-quality rear panels with torsion springs, edge-ground floating glass, acid-free inserts and sturdy MDF rear panels.
Due to the large fold depth, Quadrum allows the use of double passe-partouts and laminated images.
These Scandinavian style picture frames radiates a timeless elegance with its classic profile.
Forest Stewardship Council
The FSC is the world's leading organization when it comes to forest sustainability. Their best-in-class certification system is rigorous and ensures full traceability to the very source. The initiative helps prevent natural forests being destroyed and makes sure that trees are planted to replace those that have been harvested.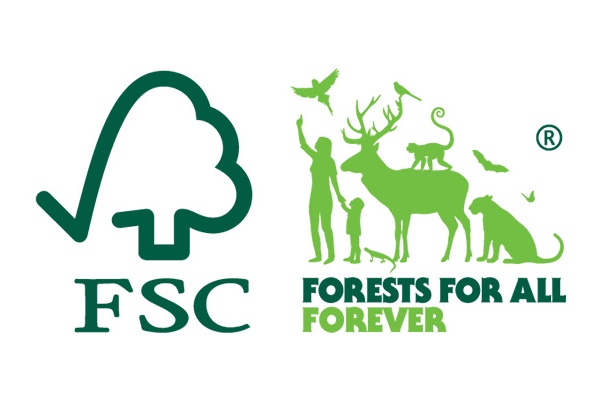 Nielsen Alpha Aluminium
The state of the art Nielsen Alpha Aluminium Picture Frames

offers a striking contemporary design. These frames are made from high-grade

anodized

aluminium providing significantly enhanced strength, durability and style .The industry leading manufacturing process enhances the natural texture of the aluminium and creates a subtle and sophisticated appeal.

Only the best components are used on the Alpha production line in Rheda.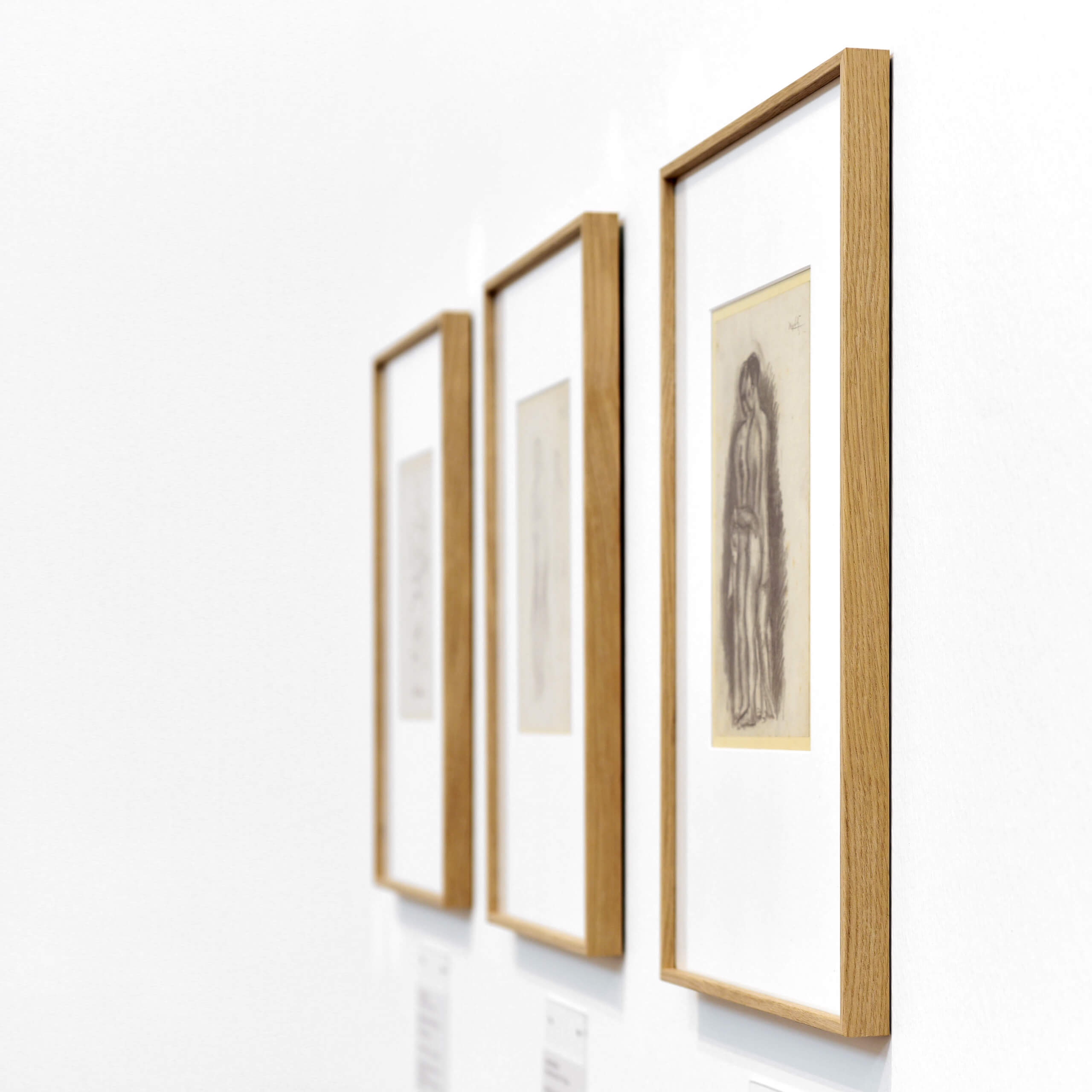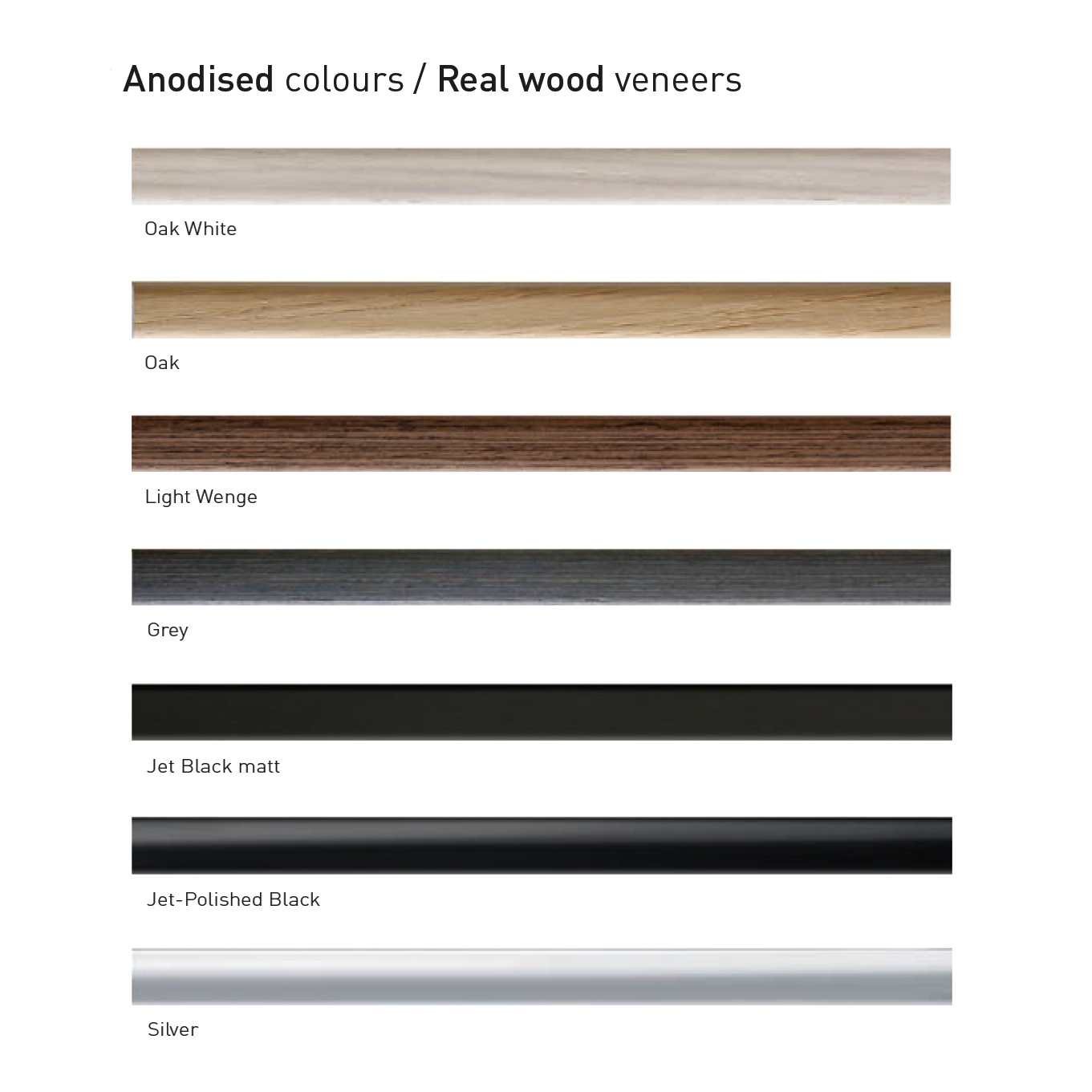 STRONG – Aluminum will not warp, shrink or twist.
ARCHIVAL – Aluminum is an inert material that does not outgas or contain acids, eliminating the need to seal the rabbet when doing conservation framing.
ALWAYS IN STYLE – Metal is a timeless material. Whether for its retro colors, contemporary minimalist profiles, or traditional brushed finishes, Nielsen is always in style.
Nielsen
The company was founded in 1971 by the American Townsend von Helmar Nielsen. 10 years later he laid a foundation stone for the German business with the entrepreneur Rainer Monchmeier from Rheda. With the purchase of an aluminium press in 1984 rod production started and in this way industrial manufacture of aluminium picture frames started in Rheda. Today the brand Nielsen is synonymous with the highest quality frames in the world.