Description

Artist Comments
"The universe and all within it, inanimate or as life forms, is implacably subject to the laws of physics, namely the time continuum and the resulting cycle of life which can be measured in millenniums or nanoseconds. Nothing is permanent, matter and energy are in constant flux, our sun is half empty and in a short 5 billion years our solar system will recycle into something new.
The cycle of life is the one crucial pondering for humans, classified as "mortals" relative to the infinite lives and transmutations of the gods and goddesses necessary to make sense of the terrible affliction of life and death. Religion, philosophy, lysergic acid diethylamide, mystics, stoic foretellers, and cryogenic preservation have all provided a myriad of answers with varying degrees of surprising and at times unsavory methods. The paramount question remains and it may well be that it is too much of a question to ask.
The goddess is the perfect emissary to the gods who have all the answers, and as the mother goddess with aptitudes including birth, fertility, the cycle of seasons, sexuality, water and solid connections as the mother of many gods. Perhaps, when a pandemic rages on earth, as they have in times past we can find consolation in the enduring goddess who reminds us of the beauty of birth, and the resurrection that follows death. She has many names, mother goddess seems most appropriate."

Disclaimer
"Birth, Death and Resurrection" is an actual photograph and what the camera recorded at the time of capture. It is not created on a computer. The distorted abstract reflection of the subject matter is created by ripples in the water surface, distorting the mirror effect seen underwater. The image is rotated 180 degrees. You can read more about the Underwater Study series in this link.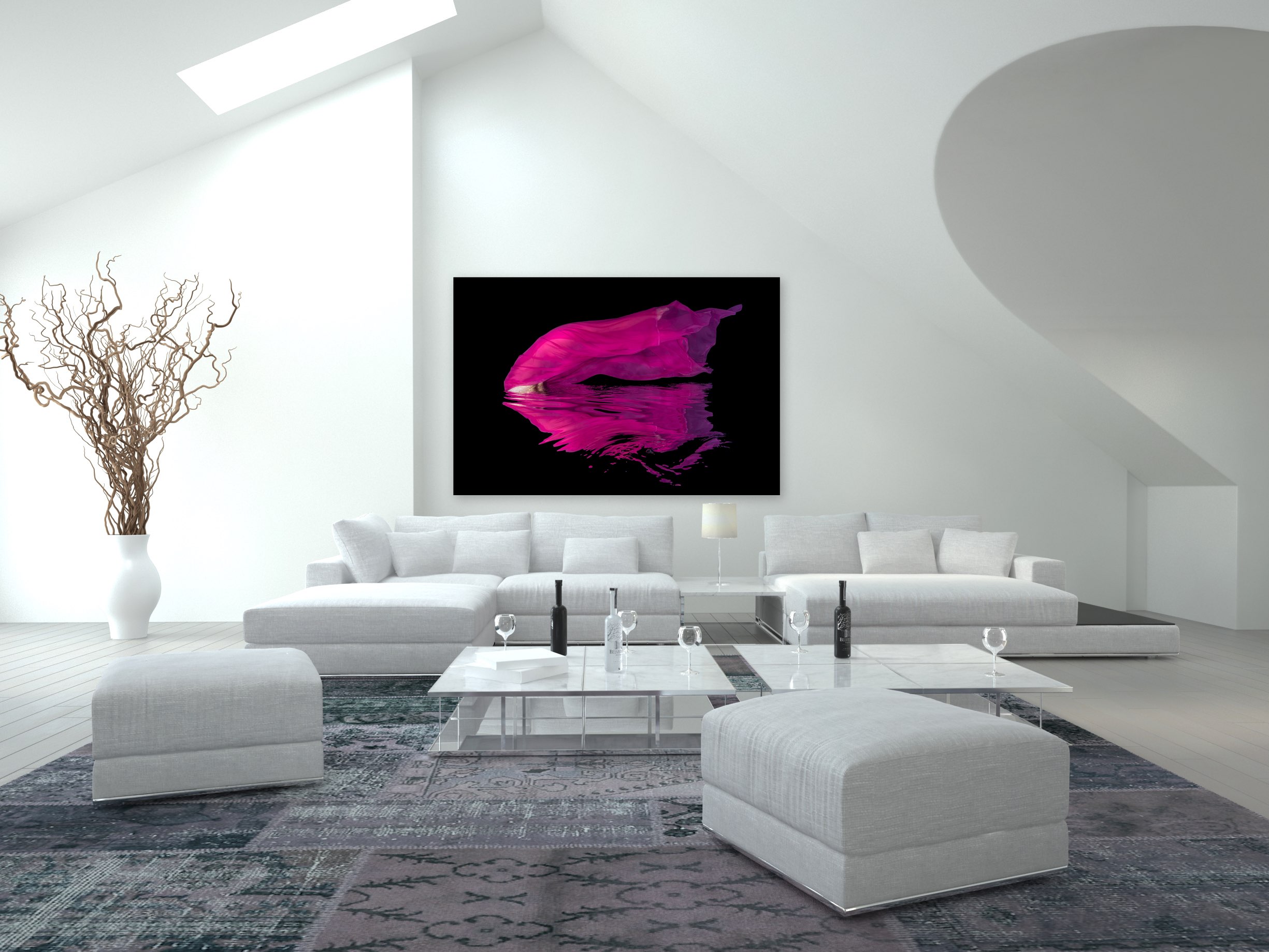 There is something about creating a timeless art piece that feels like a celebration. It`s like a fine wine. There is a certain quality, artistry, passion, and workmanship, that goes into its creation. – Torleif Lie
Signature Collection
Our Signature Collection is designed to be at the very pinnacle of image quality and fine art presentation. We make no compromise in terms of image quality, material or craftsmanship.
Signature Edition photographs are offered in limited edition runs of 150 large-format fine art prints and TruLife Acrylic pieces. Once the edition sells out, there will never be another reprint of that photograph.
Each piece is handcrafted to absolute perfection, using only the finest museum-grade art materials in the world, signed, numbered and presented with a unique Certificate of Authenticity. Each Certificate of Authenticity has a unique edition number and is handwritten and signed by the Artist.
"Birth, Death and Resurrection" is offered in two exquisite art mediums; the industry-leading gallery quality TruLife™ Acrylic Face Mount and the Framed Gallery Exhibition Pieces.


You can ensure that your chosen art piece will be treasured for generations to come.

Fujiflex Crystal Archive
Fujiflex Crystal Archive is a highly specialized and superior photographic material. Fujiflex is a silver halide based polyester that produces exceptionally high quality, high gloss photographic prints that contain vivid colors and remarkable archival properties.
Unlike inkjet printing, printing to Fujiflex Crystal Archive is a specialized process using Chromira LED exposure technology. Photographs are not printed to the Fujiflex polyester material, they are exposed into the silver halide base with red, green and blue LED globes. The exposed Fujiflex is then processed in photographic chemistry to produce archival Digital C type photographic prints that we feel show the true beauty of our photographs.

Gallery Exhibition Piece
Fujiflex Crystal Archive Art Medium
Solid Aluminum Backing
Black Piano Lacquer Moulding
Clarity AR Glass.
Please note the Gallery Exhibition Pieces are only available for delivery in the Thor Fine Art Gallery in Telemark, Norway. These pieces cannot be shipped.
Image size: 142 x 94 cm (56″ x 37″)
Frame outside dimensions: 148 x 100 cm (58″ 1/4″ x 39″)
TruLife™ Acrylic Face Mount
The frameless acrylic face mount offers an incredibly modern and brilliant display that no other art presentation can match. Each piece is handcrafted to absolute perfection. We make no compromise in terms of image quality, material or craftsmanship.
The FujiFlex Crystal Archive prints are professionally mounted face-first onto 1/8″ TruLife™ acrylic with diamond polished edges. The TruLife™ acrylic is then mounted to sturdy aluminum Dibond® backing, known for its remarkable stability and low weight.
This unique mounting solution protects the piece from dust, humidity and UV rays to prevent fading while showcasing the impeccable image quality, with a vibrant clarity of colors and remarkable depth of contrast.
Each piece is delivered with a Metal Inset Frame for effortless hanging on delivery.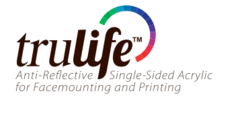 TruLife Acrylic features a single-sided virtually invisible anti-reflective coating allowing viewers to see the finest details. TruLife also is UV-filtering, abrasion resistant, and anti-static offer uncompromising protection and preservation.
Unlike traditional glass, where light simply passes through, the light refracts within the acrylic creating remarkable depth and brilliance. Details appear to emerge in 3D and light-activated silver halide give the artwork the appearance that it`s being illuminated from behind.
Our creation process is slow, meticulous and artisanal.