Description
Artist Comments
"During my photography journey through Arizona, I spent more than two weeks photographing the tranquil and mystical Antelope Canyon. This sacred and spiritual place is like a vibrant underground cathedral where every step exposes a unique scene of depths of exquisite contrast and brilliance."


Limited Edition Artwork
The Limited Edition photographs are offered from a maximum collection of 150 worldwide, across all sizes produced. This will give a higher value to your investment compared with the Open Edition Collection, which is available in much larger quantities. Our Limited Edition Collection is reserved for the collector who is looking for something truly special. These are obviously more costly due to their extremely limited availability and the cost of crafting one of the most exclusive photographic art presentations currently available across the industry.
The first 25 art pieces are available at a fixed price. When the first 25 pieces are acquired, the price will automatically increase for every 25 pieces sold and thereafter until it reaches 125. The last 25 pieces will increase in price for each art piece acquired until the collection is sold out. The sooner you acquire a limited edition art piece, the higher the value of your investment will become over time. Once a limited edition art piece becomes sold out, the artwork will no longer be available. 
Each limited edition art piece is delivered with a Certificate of Authenticity to ensure the security and genuineness of the artwork and to minimize the risk of forgery or duplication. Each Certificate of Authenticity has a unique edition number, handwritten and signed by the Artist.
"Buffalo" is offered in three exquisite art mediums; Hahnemühle Photo Rag Baryta Paper, ChromaLuxe® Fine Art Metal Print and the industry-leading gallery quality TruLife™ Acrylic Face Mount.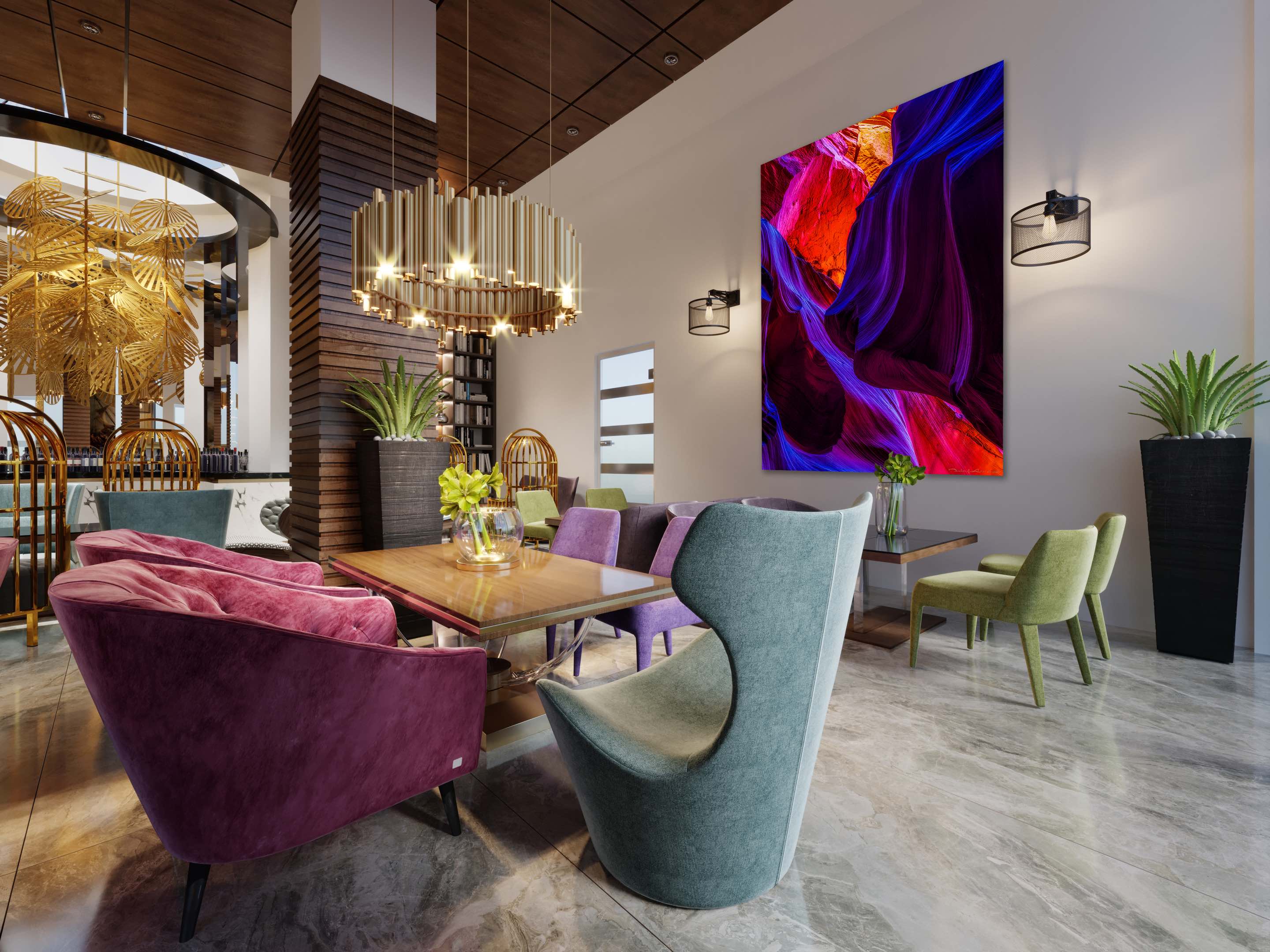 TruLife™ Acrylic
TruLife features a single-sided virtually invisible anti-reflective coating allowing viewers to see the finest details. TruLife also is UV-filtering, abrasion resistant, and anti-static offer uncompromising protection and preservation.
Unlike traditional glass, where light simply passes through, the light refracts within the acrylic creating remarkable depth and brilliance. Details appear to emerge in 3D and light-activated silver halide give the artwork the appearance that it`s being illuminated from behind.
The acrylic artwork is 100% handcrafted to gallery perfection in our U.S. Print Lab.

The frameless acrylic face mount offers an incredibly modern and brilliant display that no other art presentation can match.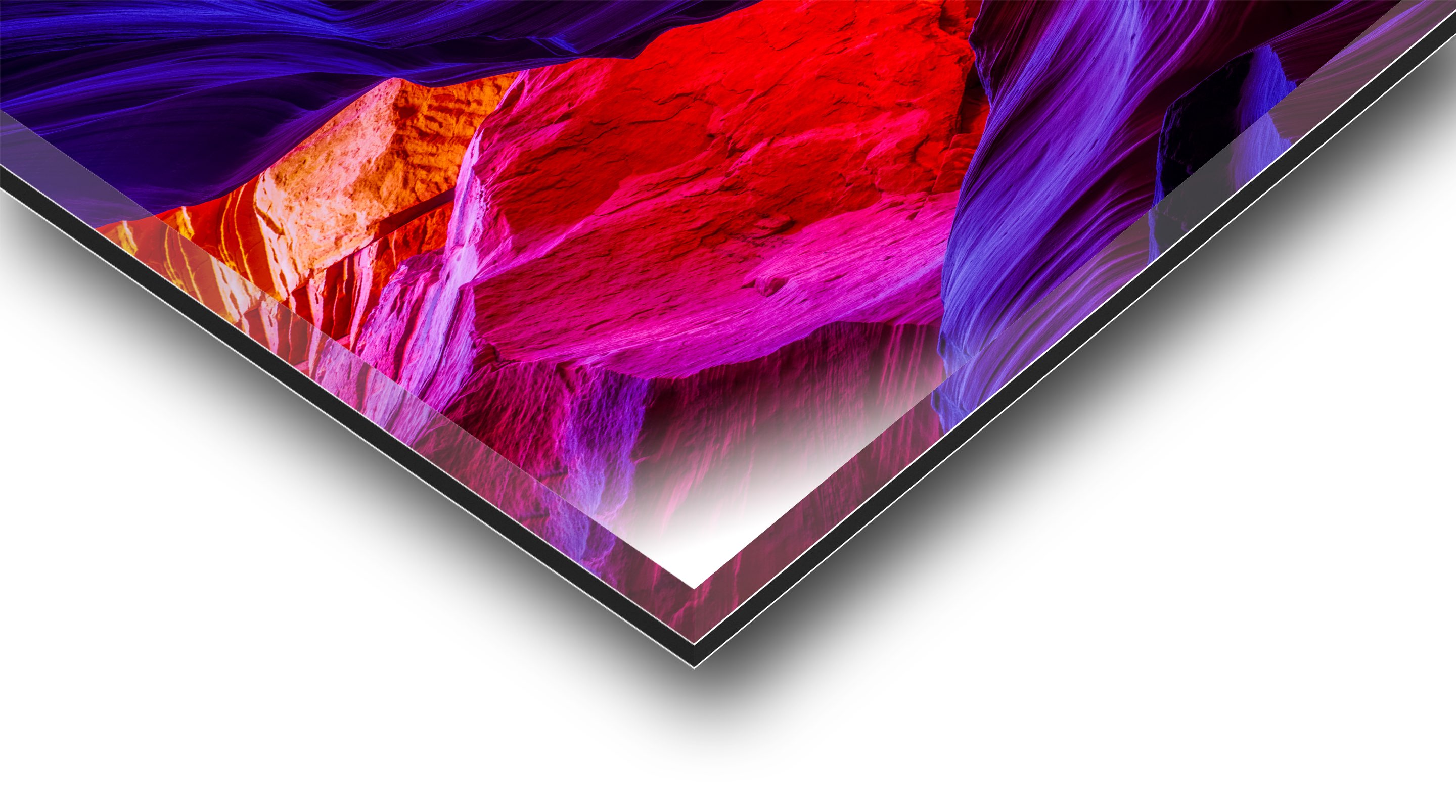 All Limited Edition photographs are produced on the highly specialized and superior Fujiflex Crystal Archive photographic material resulting in exceptionally high quality, high gloss photographic prints that contain vivid colors and remarkable archival properties. The limited edition prints are professionally mounted face-first onto 1/8″ TruLife™ acrylic with diamond polished edges. The TruLife™ acrylic is then mounted to sturdy aluminum Dibond® backing, known for its remarkable stability and low weight.
This unique mounting solution protects the piece from dust, humidity and UV rays to prevent fading while showcasing the impeccable image quality, with a vibrant clarity of colors and remarkable depth of contrast.
We offer free U.S. shipping on all Limited Edition art pieces. All orders are packaged carefully and shipped directly to you in a high quality durable fine-art box for maximum protection.
Once your artwork has been delivered, you can hang it straight on the wall – the hanging system is included in the price.
Please read our FAQ section for additional product information.