Description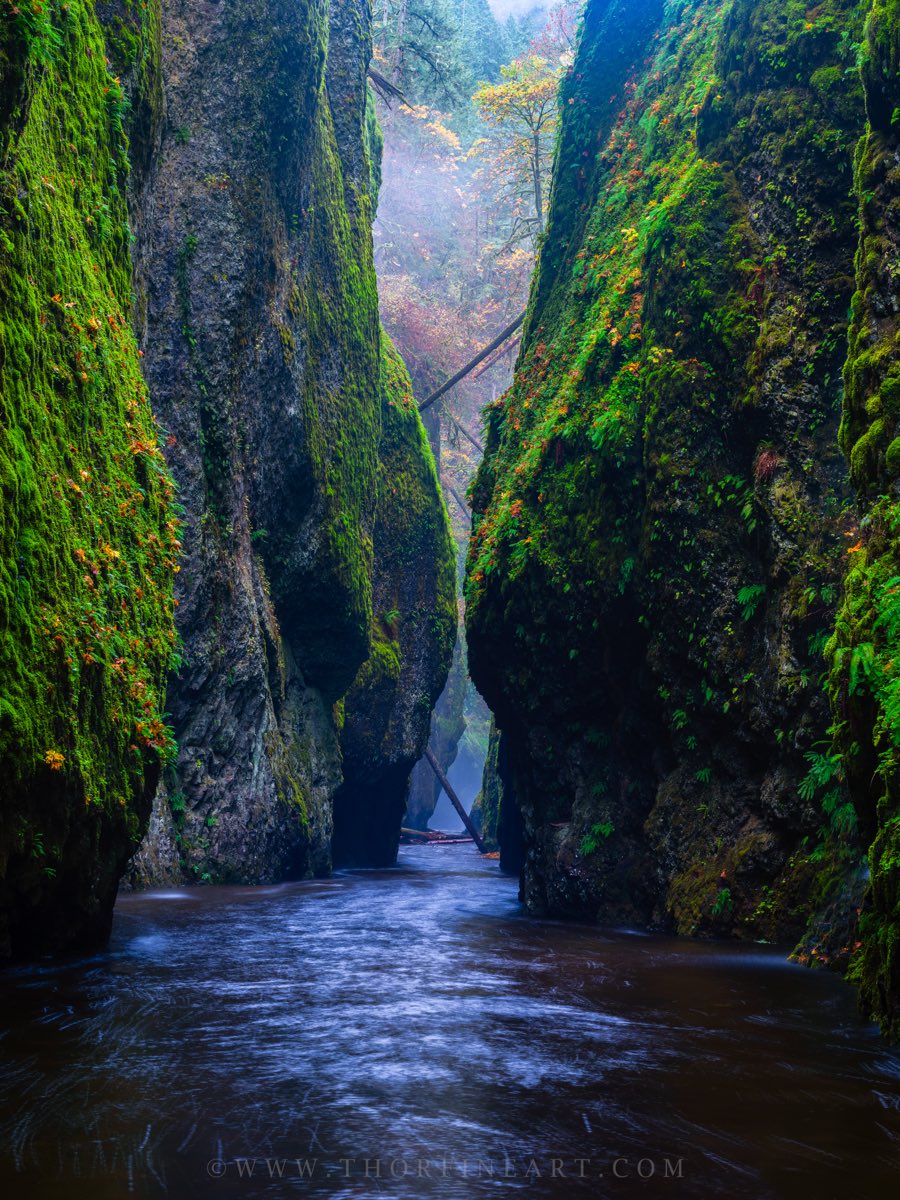 Artist Comments
"The need for adventure and solitude took me on a journey to one of Mother Earth`s most beautiful hidden canyons.
Deep inside an enchanting rainforest lies a spectacular moss, lichen and fern-clad slot canyon. A unique ecosystem that has remained unchanged for thousands of years.
To reach this hidden gorge I had to wade up a creek in waist-deep water and climb an extremely treacherous log jam at the mouth of the canyon.
Beyond the log jam, the gorge opened up and revealed a fairy tail scene out of this world. Untouched by modern civilization. I felt like I had entered the world of Avatar. The serenity of the scene made me breathless".


The lower gorge has been cut by the creek through layers of basalt flows dating back 25 million years ago to the Miocene epoch
The Lower Gorge also has the distinction of being a United States Forest Service designated biological reserve area which is home to several rare species of mosses, ferns, lichens, and hepatics (Liverworts) that are found nowhere else on earth, but within the Columbia River Gorge.
The Oneonta Gorge was sadly severely affected by a fierce wildfire that destroyed a large forests areas in the Columbia River Gorge. It is now closed due to violent destruction and accumulation of burnt-out logs. Access is severely restricted with a long-term permit system, giving this area a much needed rest.
Signature Collection
Our Signature Collection is designed to be at the very pinnacle of image quality and fine art presentation. We make no compromise in terms of image quality, material or craftsmanship.
Your chosen art piece is offered from a maximum collection of 150 worldwide, across all sizes manufactured. Each piece is handcrafted to absolute perfection, using only the finest museum-grade art materials in the world, signed, numbered and presented with a unique Certificate of Authenticity. Each Certificate of Authenticity has a unique edition number and is handwritten and signed by the Artist.
"Serenity" is offered in two exquisite art mediums; Canson® Infinity Platine Fibre Rag and the industry-leading gallery quality TruLife™ Acrylic Face Mount.

You can ensure that your chosen art piece will be treasured for generations to come.
Canson® Infinity Platine Fibre Rag
With an aesthetic and feel mimicking that of F-type smooth satin fiber paper from the darkroom, Platine Fibre Rag Paper from Canson Infinity sets a new benchmark for printing in the digital age.
Canson® Infinity Platine Fibre 100% cotton paper has the latest microporous coating along with the classic platinum/platine finish providing the aesthetic and feel of the original F-Type Baryta Fibre paper, having a true pure white tone without using optical brighteners.
The 310 gsm paper has a thickness of 15.6 mil and is rated with a whiteness of 89.12%.
TruLife™ Acrylic Face Mount
The frameless acrylic face mount offers an incredibly modern and brilliant display that no other art presentation can match. Each piece is handcrafted to absolute perfection. We make no compromise in terms of image quality, material or craftsmanship.
The Canson® Infinity Platine Fibre Rag is professionally mounted face-first onto 1/8″ TruLife™ acrylic with diamond polished edges. The TruLife™ acrylic is then mounted to sturdy aluminum Dibond® backing, known for its remarkable stability and low weight.
This unique mounting solution protects the piece from dust, humidity and UV rays to prevent fading while showcasing the impeccable image quality, with a vibrant clarity of colors and remarkable depth of contrast.
Each piece is delivered with a Metal Inset Frame for effortless hanging on delivery.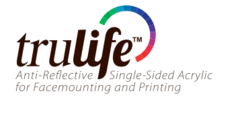 TruLife Acrylic features a single-sided virtually invisible anti-reflective coating allowing viewers to see the finest details. TruLife also is UV-filtering, abrasion resistant, and anti-static offer uncompromising protection and preservation.
Unlike traditional glass, where light simply passes through, the light refracts within the acrylic creating remarkable depth and brilliance.

Fujiflex Crystal Archive is a highly specialized and superior photographic material. Fujiflex is a silver halide based polyester that produces exceptionally high quality, high gloss photographic prints that contain vivid colors and remarkable archival properties.
Unlike inkjet printing, printing to Fujiflex Crystal Archive is a specialized process using Chromira LED exposure technology. Photographs are not printed to the Fujiflex polyester material, they are exposed into the silver halide base with red, green and blue LED globes. The exposed Fujiflex is then processed in photographic chemistry to produce archival Digital C type photographic prints that we feel show the true beauty of our photographs.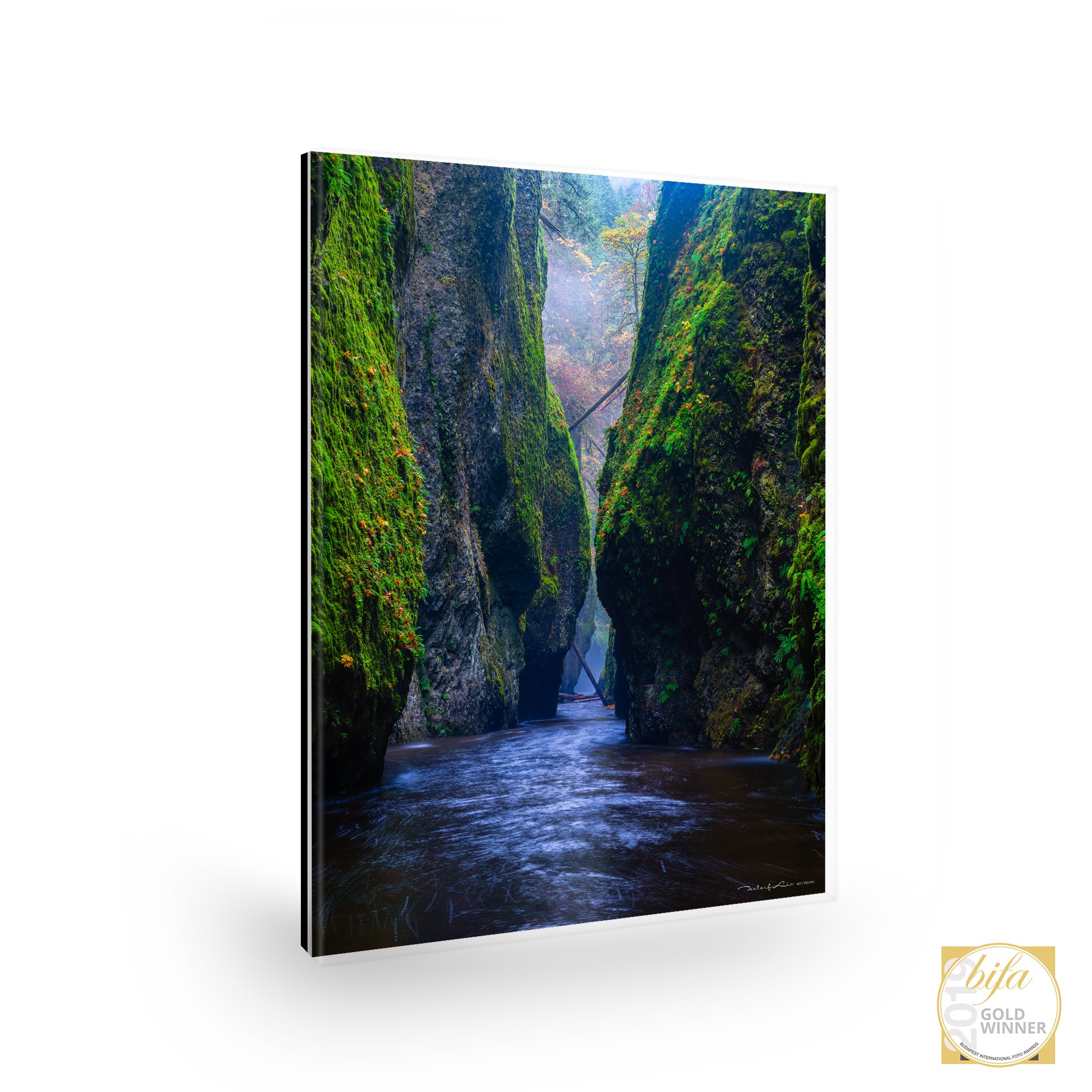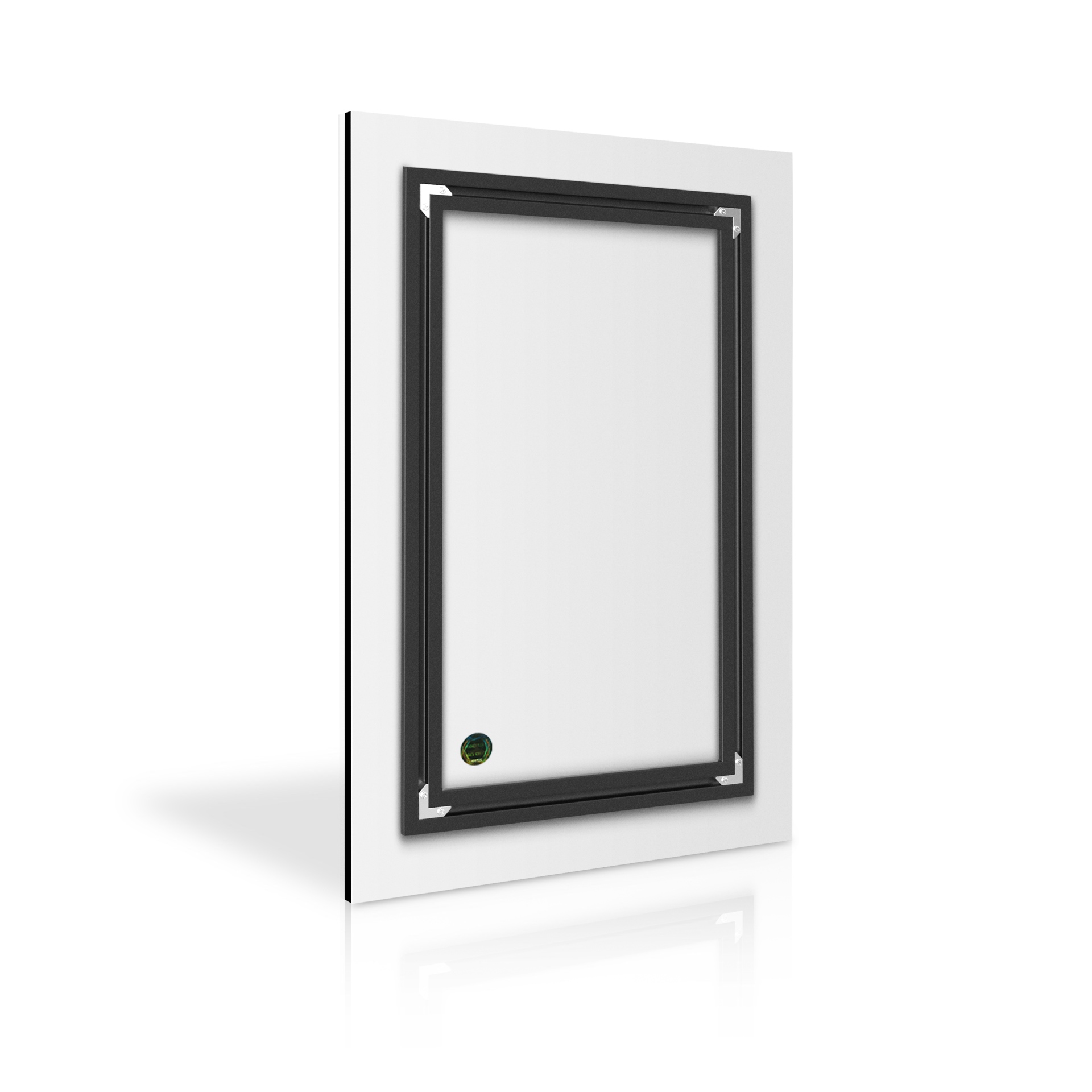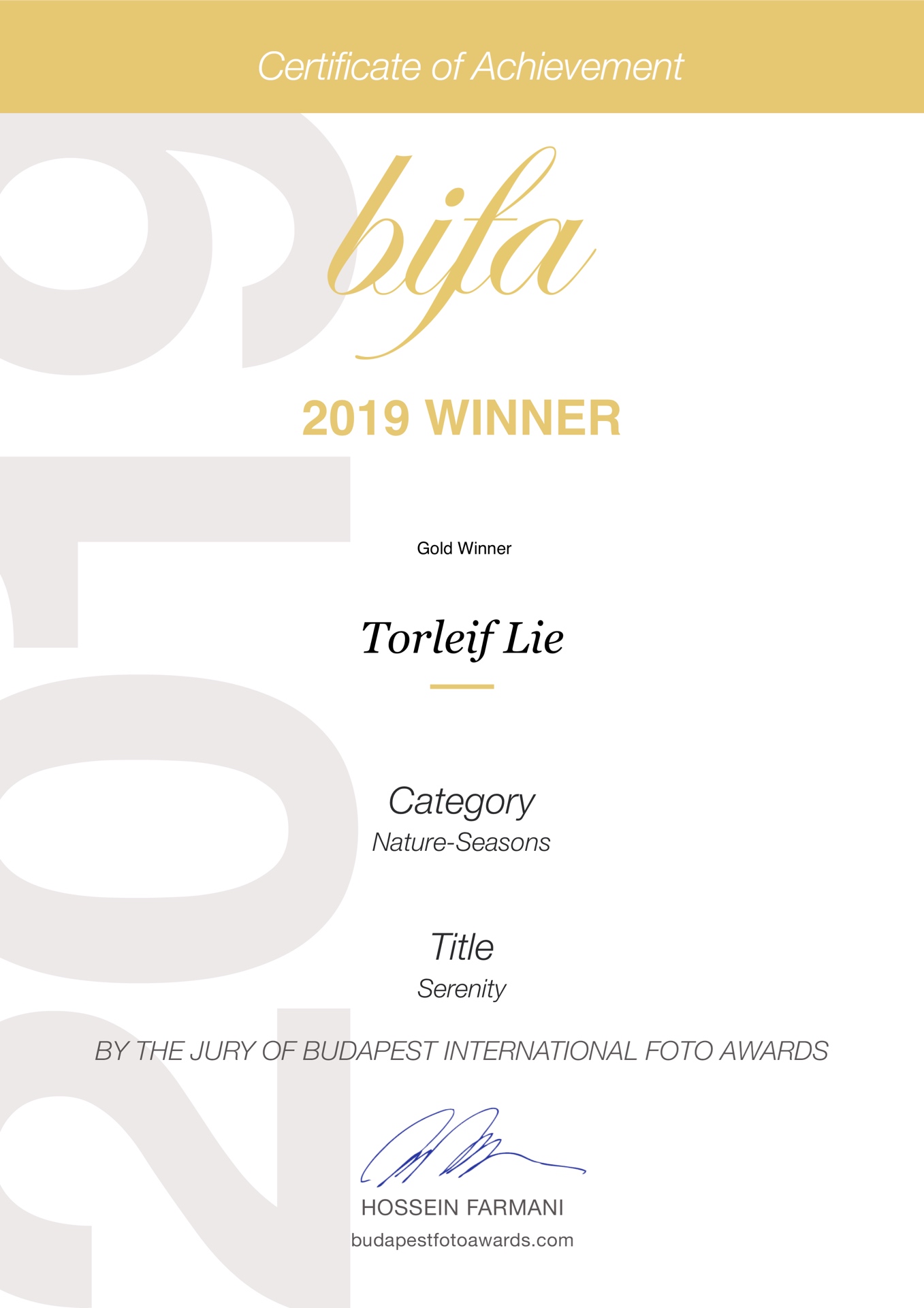 Our creation process is slow, meticulous and artisanal.