Art lets you express yourself and encourages dialogue
Without needing words, art can be the perfect way to express who you are to both yourself and others. And, when you love a piece enough to hang it on your wall, that story speaks volumes about you.
Whether it's your personality or what you value in life, art can be the perfect translator. This lets you forge deeper connections with those who visits your home.

Art is conceptual
Art is very conceptual, artists use it as a medium to express personal thought, political or social issues, and to make the viewers think. People listen to music and read books to keep their brain active, but another way to do so is to own original artwork in the home, to just sit, look and contemplate.
Having works of art in your home encourages you to take risks and to embrace vulnerability—because the result is often something beautiful.
Art creates mood and adds personal character to your space
Your home is "your place," and that's why decorating it with personal items is so important. You need to feel comfortable in your home! Surrounding yourself with art you love will help you enjoy where you spend a majority of your time.
From a functional design standpoint, art acts as a focal point, makes a room appear finished, and immediately shows off your interests and values to visitors. By choosing to live with art, you are choosing to bring more life into your home.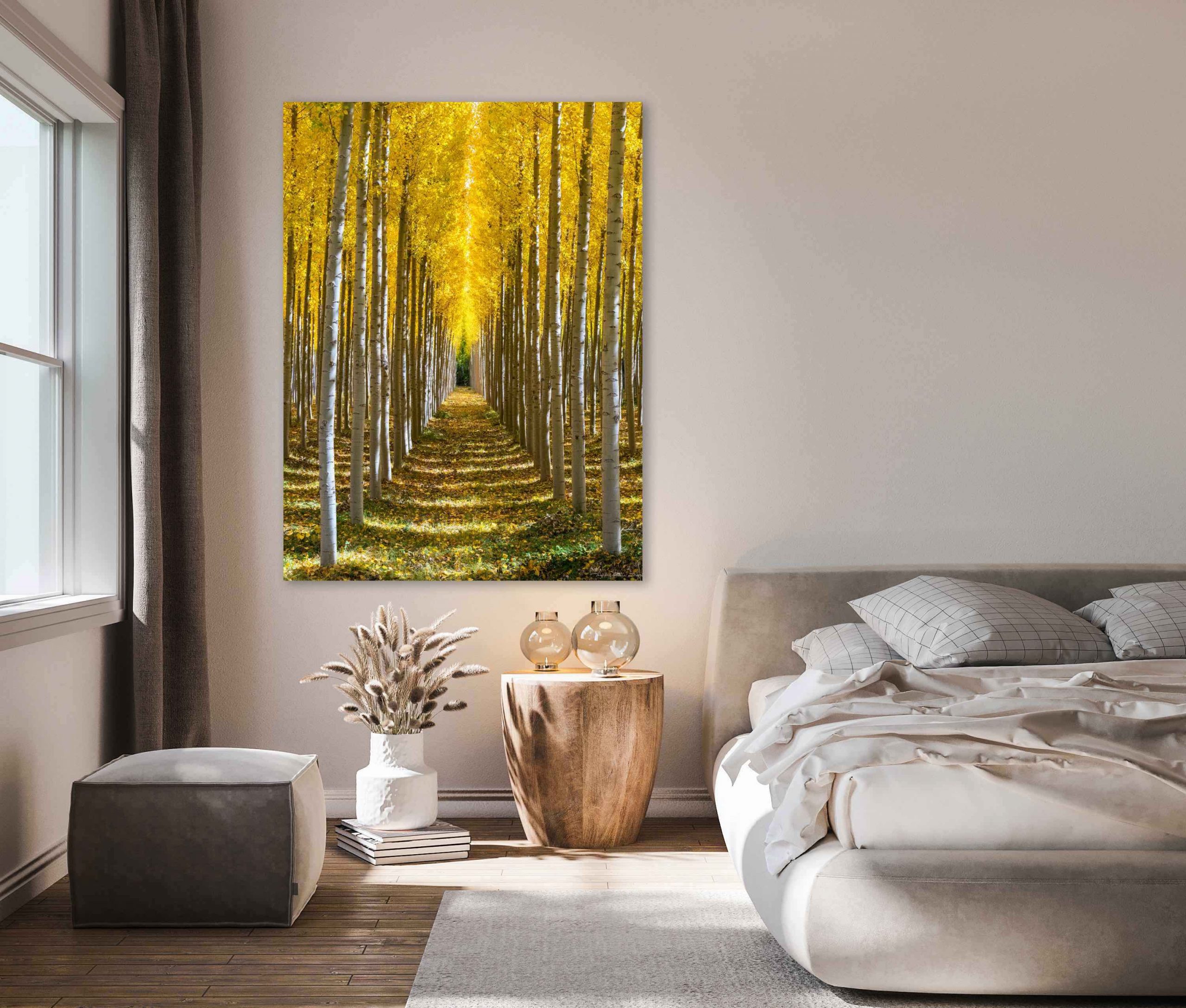 With a work of art, you can sense the time, effort, and skill that went into its creation.
Art helps us validate and recognize our emotion
Whether it's a memory or a feeling, a piece of art can evoke powerful emotions when we look at it. Art can cheer us up after a bad day, make us remember, or inspire us to do more in life.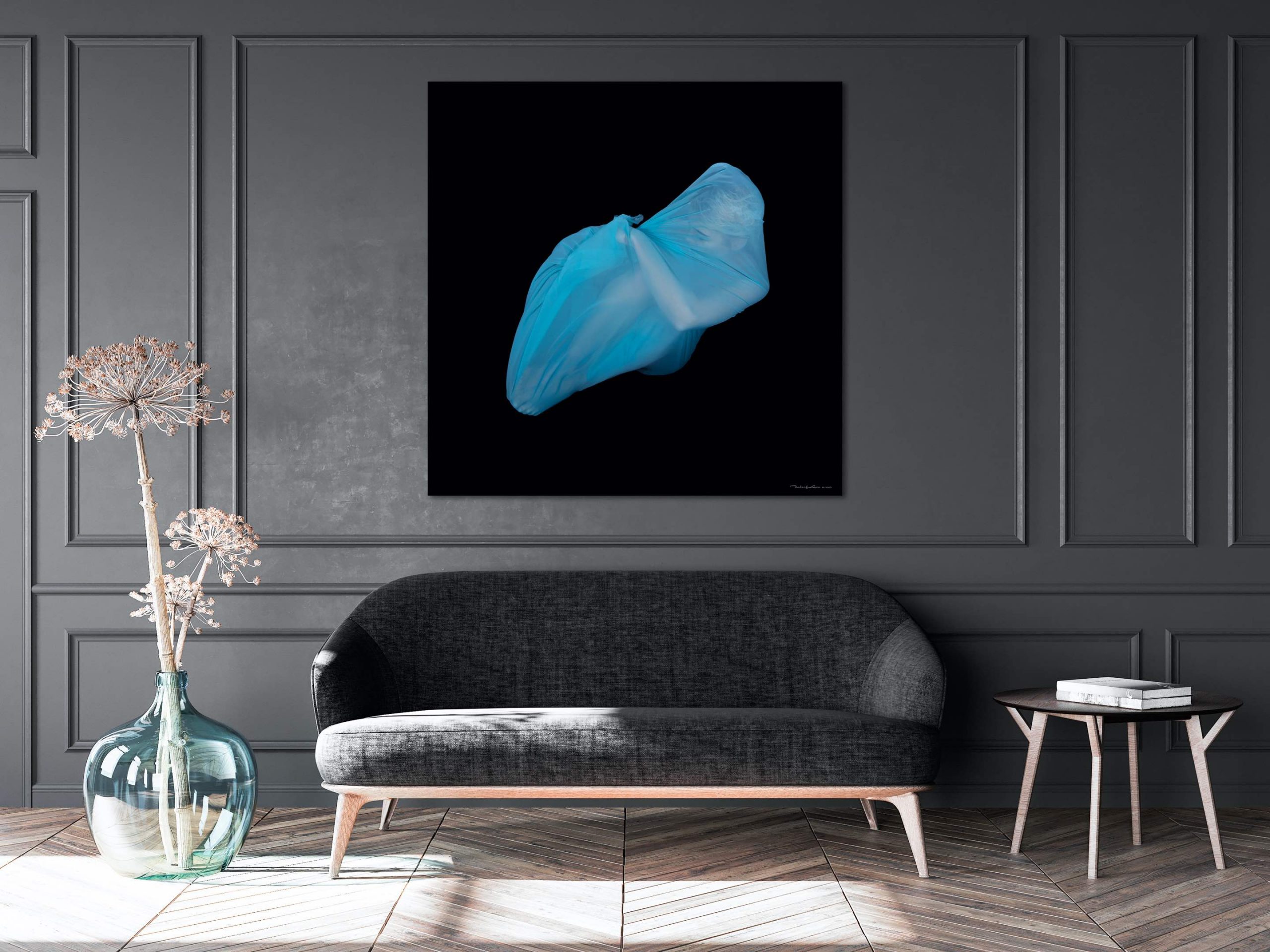 Art provides a reflection back to us that enables us to contemplate on our own reactions, emotion, and thoughts.
Conversation Starter
Having art in your home is a way of expressing oneself. Guests will always be curious about the choice of artwork, the story, have questions about the artist, etc. It is a way to show off your art collection while having passionate conversations with guests.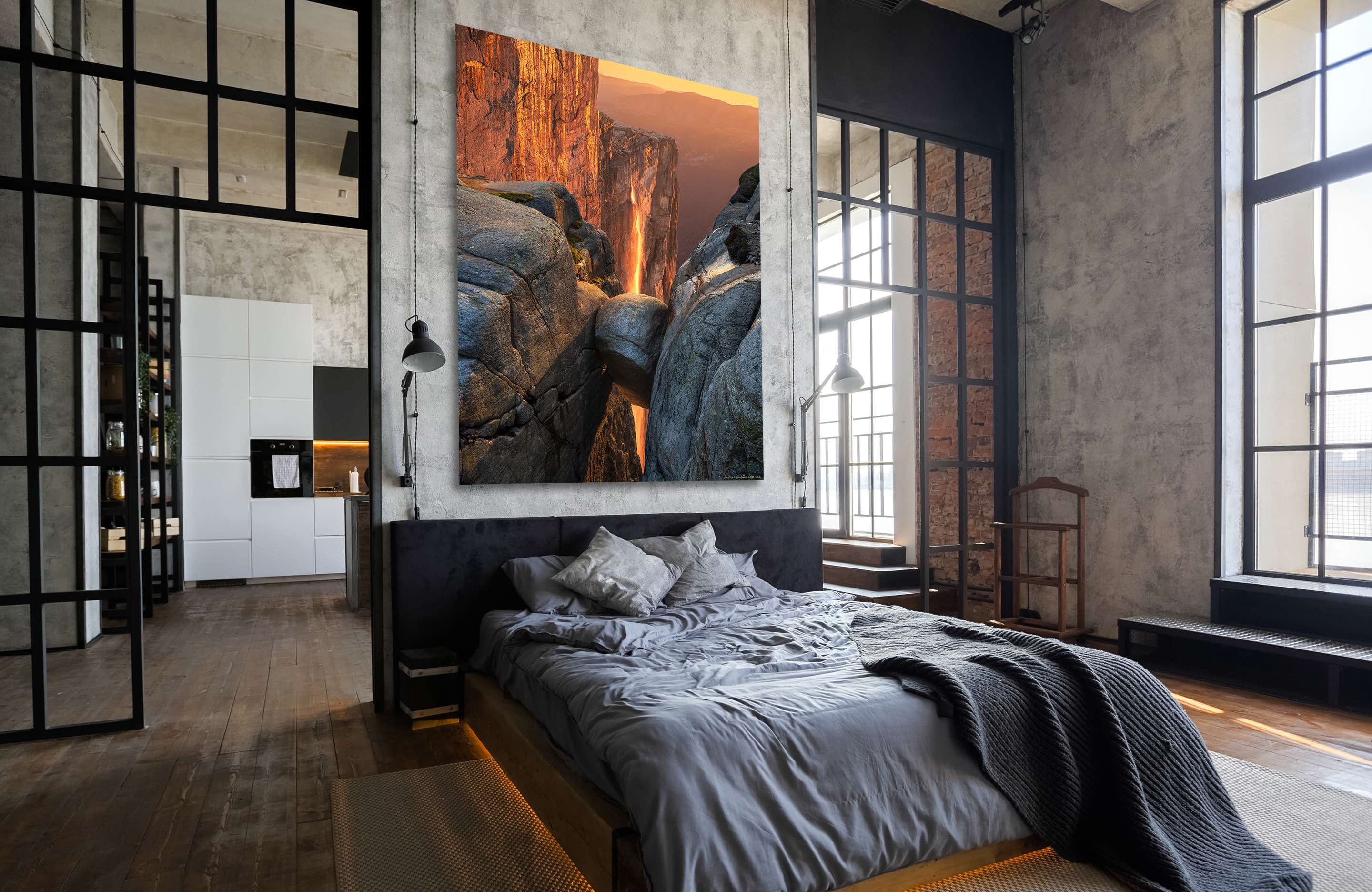 Sublime landscapes provoke contemplation of nature and purity. Such works then create a mood of peace and are good for relaxation rooms such as the bedroom.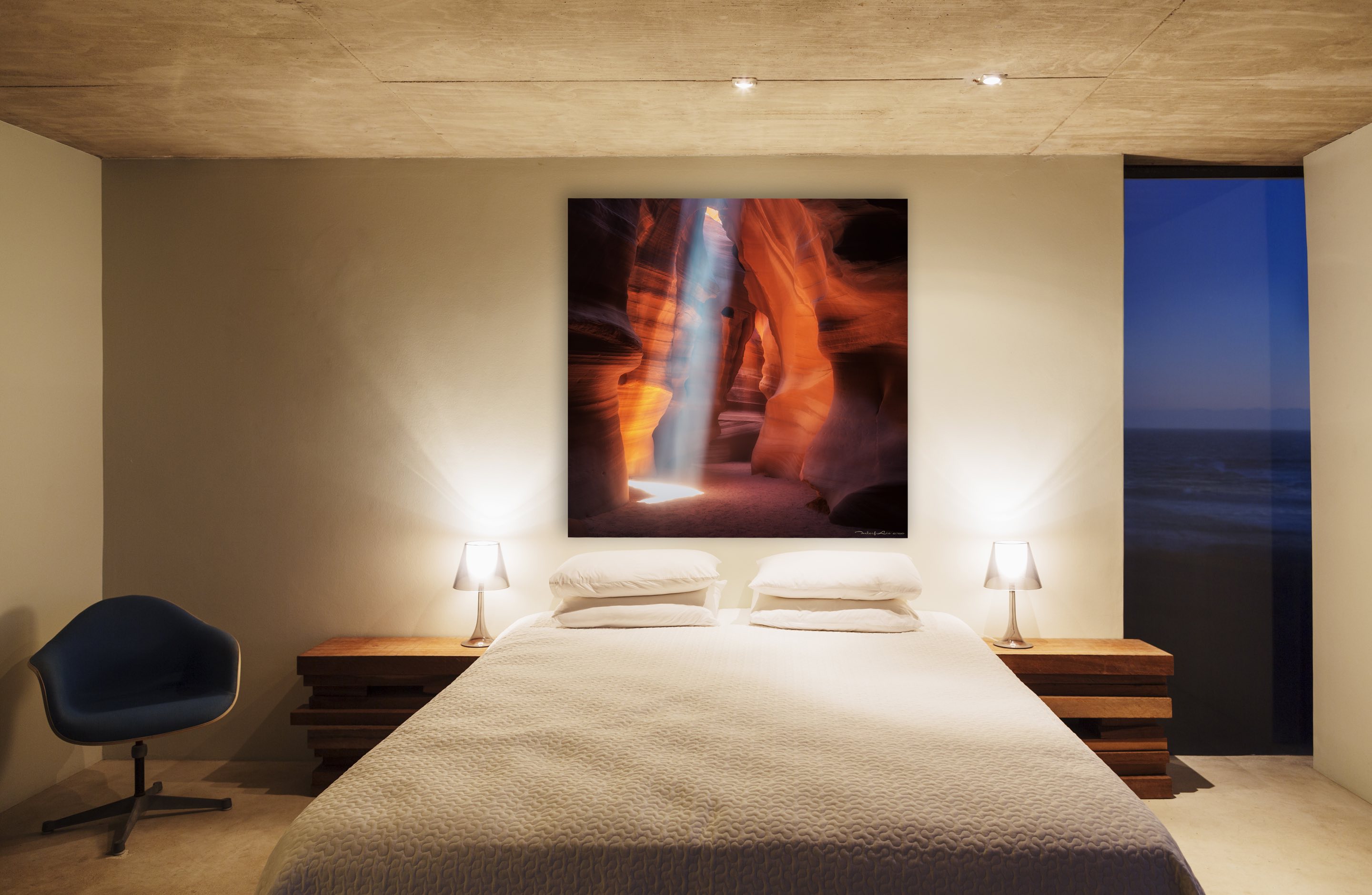 Art can make rooms that are not necessarily "homey" become comfortable working and living environments. An office, for example, can be transformed from a place of work and business to one of relaxation and productivity all by addition of a beautiful work of art.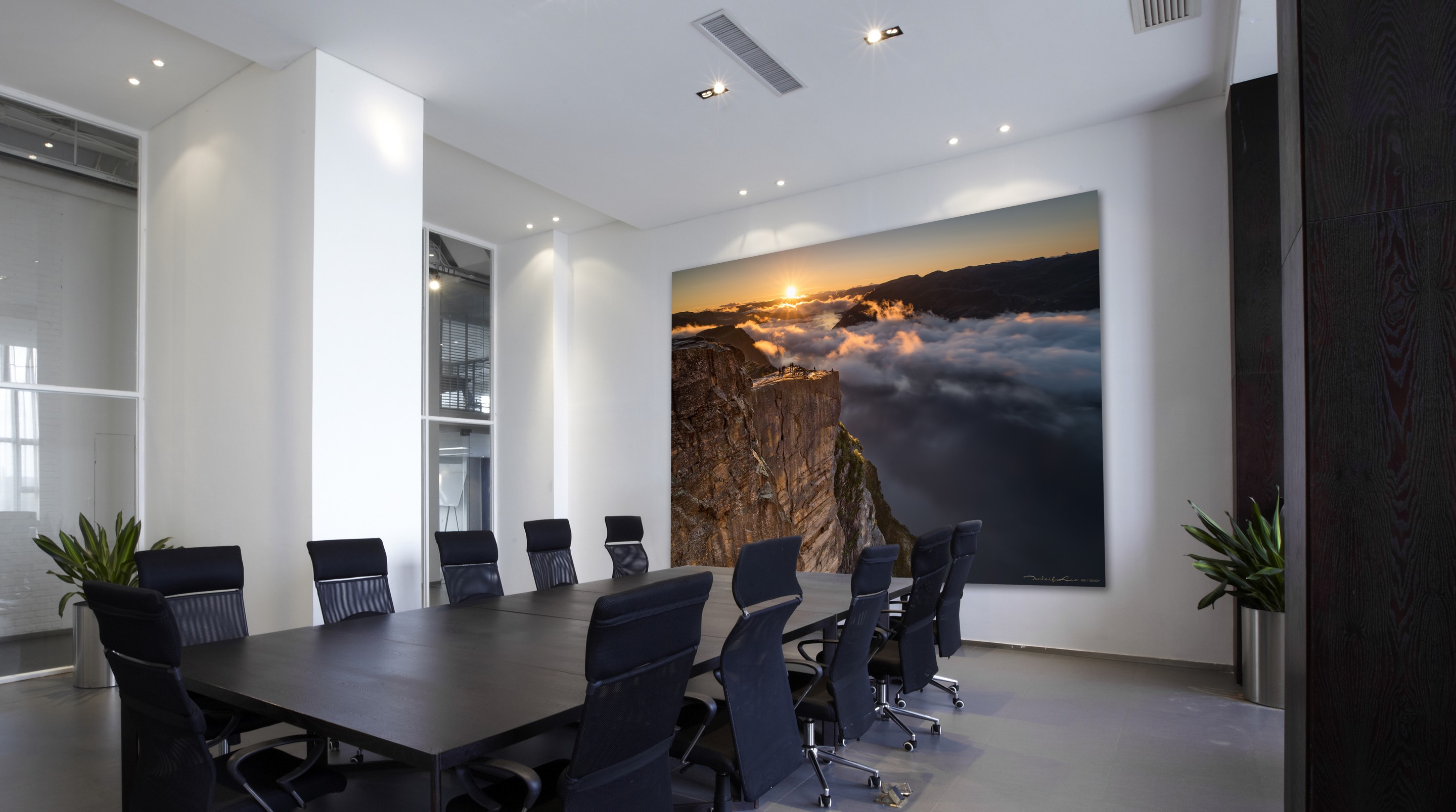 Art stretches our boundaries and encourages growth.
When art is more than decoration it challenges you intellectually, confronts preexisting ideas you may hold, and even makes you uncomfortable.
By leaning into these feelings, we push ourselves to think more openly, to challenge ourselves and to see the world from a different viewpoint. Having an artwork that has shifted our worldview in our own home is a daily reminder to question our habits and thoughts.
Art is an investment
Not only does buying art for your home allow you to support artists' careers, but it is also an investment. These artworks can be passed down through family and friends, be shared with loved ones for many years, all while increasing in value.