Artist Comments
"Jæren – with open skies, wide horizons and endless ocean is notorious for its harsh weather and rough seas. Constantly changing weather and light. Mile upon mile of sandy beaches and sand dunes, only broken by boulders and salmon rivers.
Håtangen Lighthouse at Jæren has been watching over the ocean and been a beacon of hope for sailors for several decades".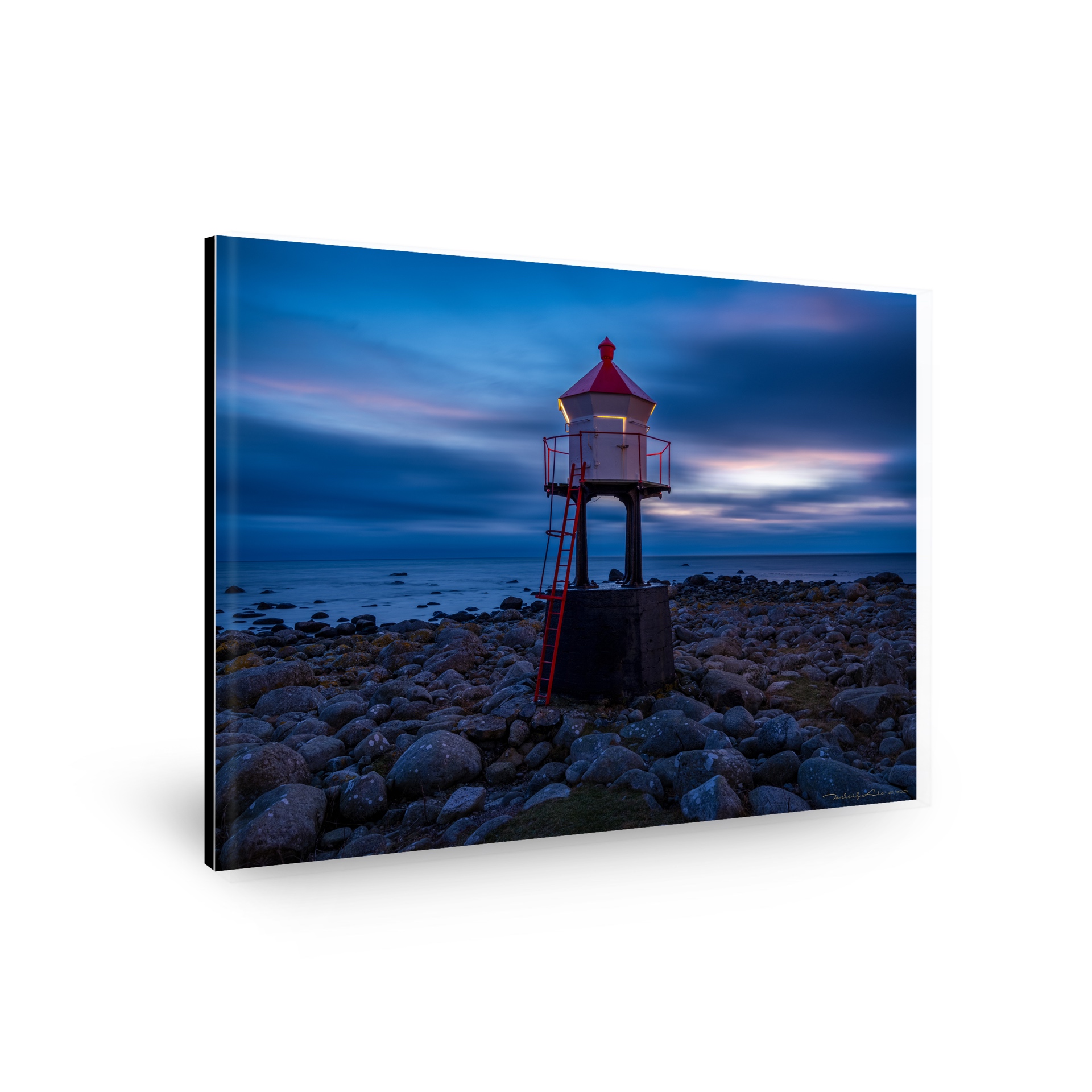 Signature Collection
Our Signature Collection is designed to be at the very pinnacle of image quality and fine art presentation. We make no compromise in terms of image quality, material or craftsmanship.
Your chosen art piece is offered from a maximum collection of 150 worldwide, across all sizes manufactured. Each piece is handcrafted to absolute perfection, using only the finest museum-grade art materials in the world, signed, numbered and presented with a unique Certificate of Authenticity. Each Certificate of Authenticity has a unique edition number and is handwritten and signed by the Artist.
Our Signature Collection is offered in two exquisite art mediums; ChromaLuxe® Fine Art Metal Print and the industry-leading gallery quality TruLife™ Acrylic Face Mount

You can ensure that your chosen art piece will be treasured for generations to come.

Our creation process is slow, meticulous and artisanal.