Artist Comments
"Formed by millions of years of wind and water erosion, Antelope Canyon's magnificent smooth and flowing shaped sandstone have made it one of the most famous slot canyons in the world.
The Navajo sandstone, formed from the petrified sand dunes of a large Jurassic desert, have become an incredible canvas for the flash floods to carve their masterpieces.
Carved into many different geological layers of sandstone and limestone, these canyons have become otherworldly sculptures of stone that slowly evolved over time".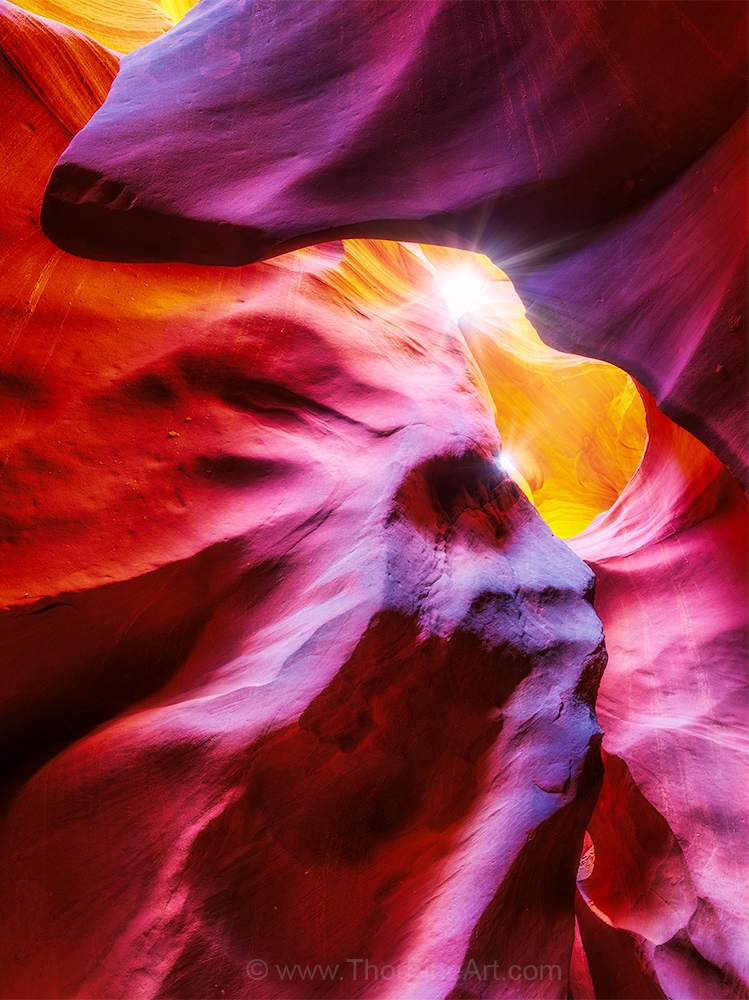 Navajos have always been known as a warrior tribe. But a true Diné, should be a very reluctant warrior.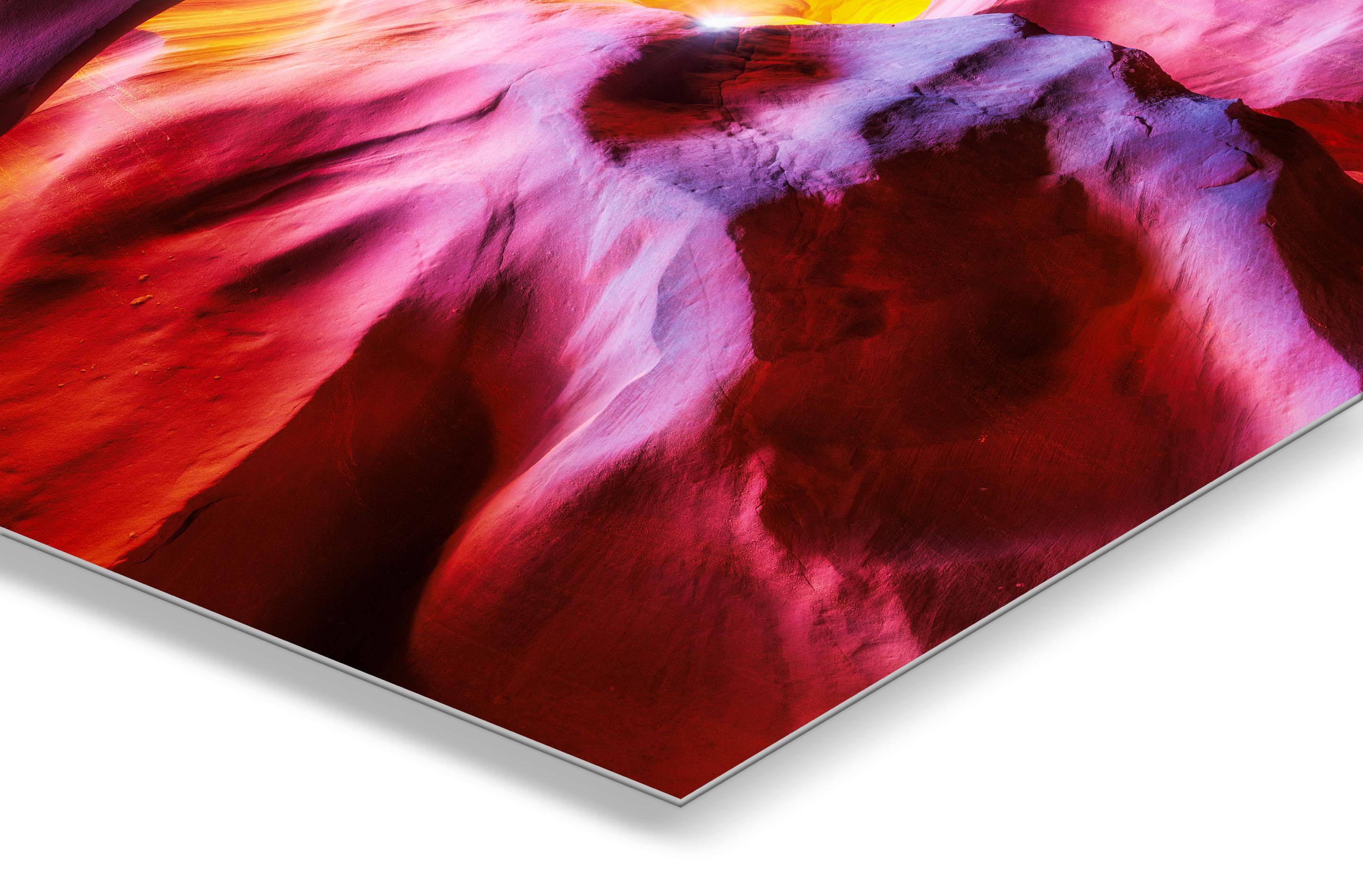 Signature Collection
Our Signature Collection is designed to be at the very pinnacle of image quality and fine art presentation. We make no compromise in terms of image quality, material or craftsmanship.
Your chosen art piece is offered from a maximum collection of 150 worldwide, across all sizes manufactured. Each piece is handcrafted to absolute perfection, using only the finest museum-grade art materials in the world, signed, numbered and presented with a unique Certificate of Authenticity. Each Certificate of Authenticity has a unique edition number and is handwritten and signed by the Artist.
Our Signature Collection is offered in two exquisite art mediums; ChromaLuxe® Fine Art Metal Print and the industry-leading gallery quality TruLife™ Acrylic Face Mount

You can ensure that your chosen art piece will be treasured for generations to come.

Our creation process is slow, meticulous and artisanal.