Artist Comments
"I am truly honored and humbled by being awarded 3rd Place and Bronze Star Award for my image series "Oneiri" in the Fine Art Landscape category and Honorable Mention for my image "Zeus" in the same category. I'm privileged to have my work showcased alongside such talented and creative artists.
A special thank you to the distinguished staff and jurors of the prestigious ND Awards for continuing to create such a beautiful stage, portraying art from some of the finest photographers in the world in their most favorable light".


Click this link to see the Winners Gallery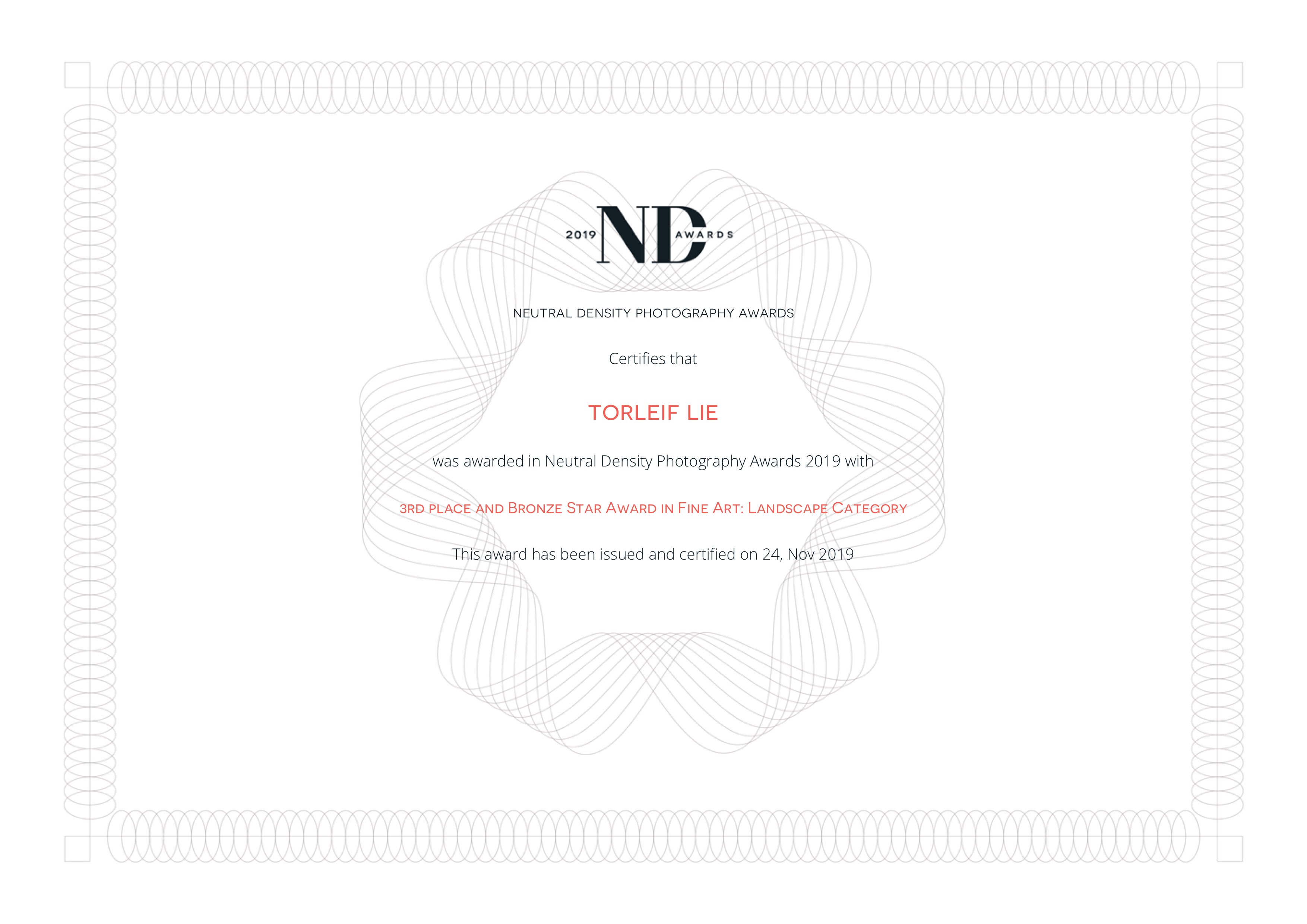 The highly acclaimed ND AWARDS is a melting pot of some of the world's most outstanding and talented souls in the field of photography where recognition, prestige and publicity are instantaneously gained by the winning entry.
The past couple of years have been an evident testament of the success of ND AWARDS on its journey towards becoming one of the most sought-after professional competitions among photographers. Our trademark is modern approach to photography coupled with respect towards tradition. In the spirit of reciprocity, at ND AWARDS, our participants are the center of the competition as this award-giving body cannot exist without its participants. The latter are just as equally important for us as we are for them. In the same vein, we illuminate the path to development as we continue to discover, inspire and find out track promotion for the best artists.
Mission and vision
Photography is a creative art where the artist may present not only the image itself, but also the story behind it. Grinding the necessary skills requires eons upon eons of practice. While winning the contest can be extremely difficult as there is usually no guarantee to break through a huge competition, our equally competent and nonpartisan jury will only choose entries that exemplify an immaculate style and a fresh approach to photography.
Source: https://ndawards.net/