Description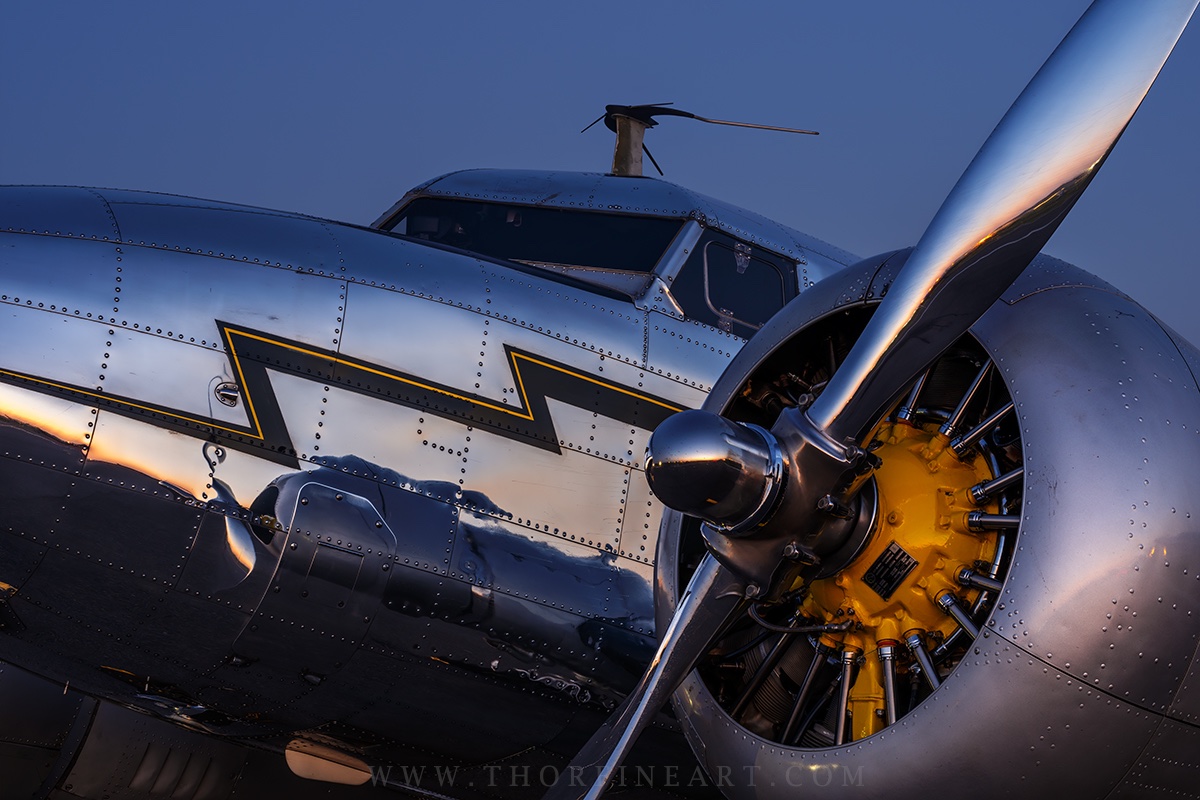 1936 Lockheed Model 12 Electra Junior
The Lockheed Model 12 was a six-passenger all-metal twin-engine transport aircraft of the late 1930s. It first flew June 27, 1936, appropriately taking off at exactly 12:12 a.m.  With its small passenger capacity, it found more favor as a corporate executive transport than as the feeder airliner as which it was conceived.  About 130 Model 12s were built at Lockheed's Burbank plant.
One of the most exotic uses of the type was on clandestine activities in Europe by Sidney Cotton, an Australian aerial photographer secretly working for the French and British intelligence agencies, who obtained three Model 12s for high-speed, long-range flights over German air bases and other military sites to photograph them from early 1939 until the start of World War II in Europe in September of that year.
Lockheed 12s have appeared in movies as stand-ins for the Electra 10E used by Amelia Earhart in her round-the-world flight attempt. Two played this role in the NBC 1976 TV miniseries Amelia Earhart, and another did so in the 2009 movie Amelia.
Small crop from the "Silver Arrow" image
You can click on the image below to enlarge

Signature Collection
Our Signature Collection is designed to be at the very pinnacle of image quality and fine art presentation. We make no compromise in terms of image quality, material or craftsmanship.
Your chosen art piece is offered from a maximum collection of 150 worldwide, across all sizes manufactured. Each piece is handcrafted to absolute perfection, using only the finest museum-grade art materials in the world, signed, numbered and presented with a unique Certificate of Authenticity. Each Certificate of Authenticity has a unique edition number and is handwritten and signed by the Artist.
"Silver Arrow" is offered in two exquisite art mediums; Canson® Infinity Platine Fibre Rag and the industry-leading gallery quality TruLife™ Acrylic Face Mount.

You can ensure that your chosen art piece will be treasured for generations to come.
Canson® Infinity Platine Fibre Rag
With an aesthetic and feel mimicking that of F-type smooth satin fiber paper from the darkroom, Platine Fibre Rag Paper from Canson Infinity sets a new benchmark for printing in the digital age.
Canson® Infinity Platine Fibre 100% cotton paper has the latest microporous coating along with the classic platinum/platine finish providing the aesthetic and feel of the original F-Type Baryta Fibre paper, having a true pure white tone without using optical brighteners.
The 310 gsm paper has a thickness of 15.6 mil and is rated with a whiteness of 89.12%.
TruLife™ Acrylic Face Mount
The frameless acrylic face mount offers an incredibly modern and brilliant display that no other art presentation can match. Each piece is handcrafted to absolute perfection. We make no compromise in terms of image quality, material or craftsmanship.
The Canson® Infinity Platine Fibre Rag is professionally mounted face-first onto 1/8″ TruLife™ acrylic with diamond polished edges. The TruLife™ acrylic is then mounted to sturdy aluminum Dibond® backing, known for its remarkable stability and low weight.
This unique mounting solution protects the piece from dust, humidity and UV rays to prevent fading while showcasing the impeccable image quality, with a vibrant clarity of colors and remarkable depth of contrast.
Each piece is delivered with a Metal Inset Frame for effortless hanging on delivery.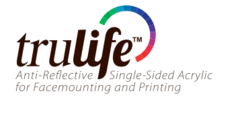 TruLife Acrylic features a single-sided virtually invisible anti-reflective coating allowing viewers to see the finest details. TruLife also is UV-filtering, abrasion resistant, and anti-static offer uncompromising protection and preservation.
Unlike traditional glass, where light simply passes through, the light refracts within the acrylic creating remarkable depth and brilliance.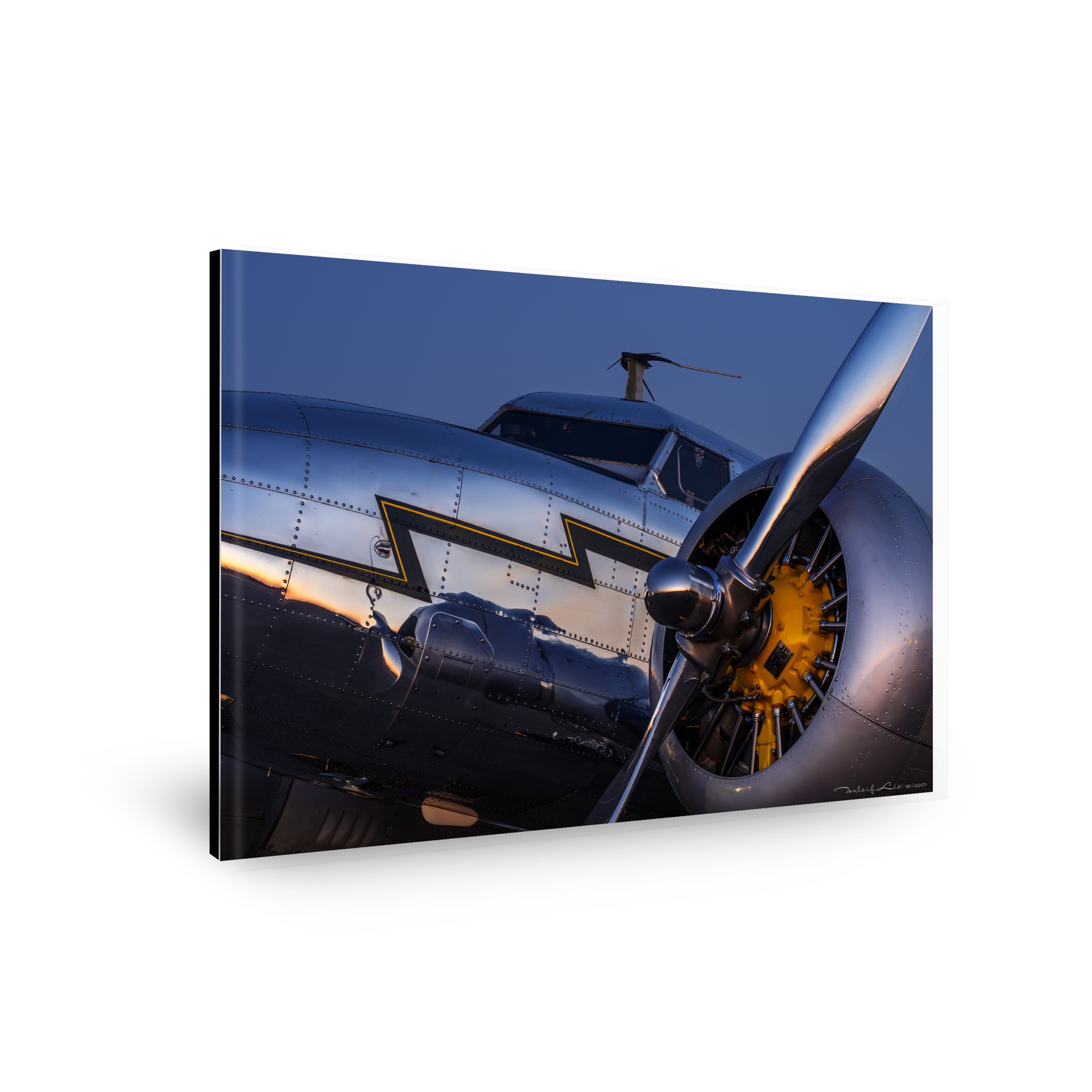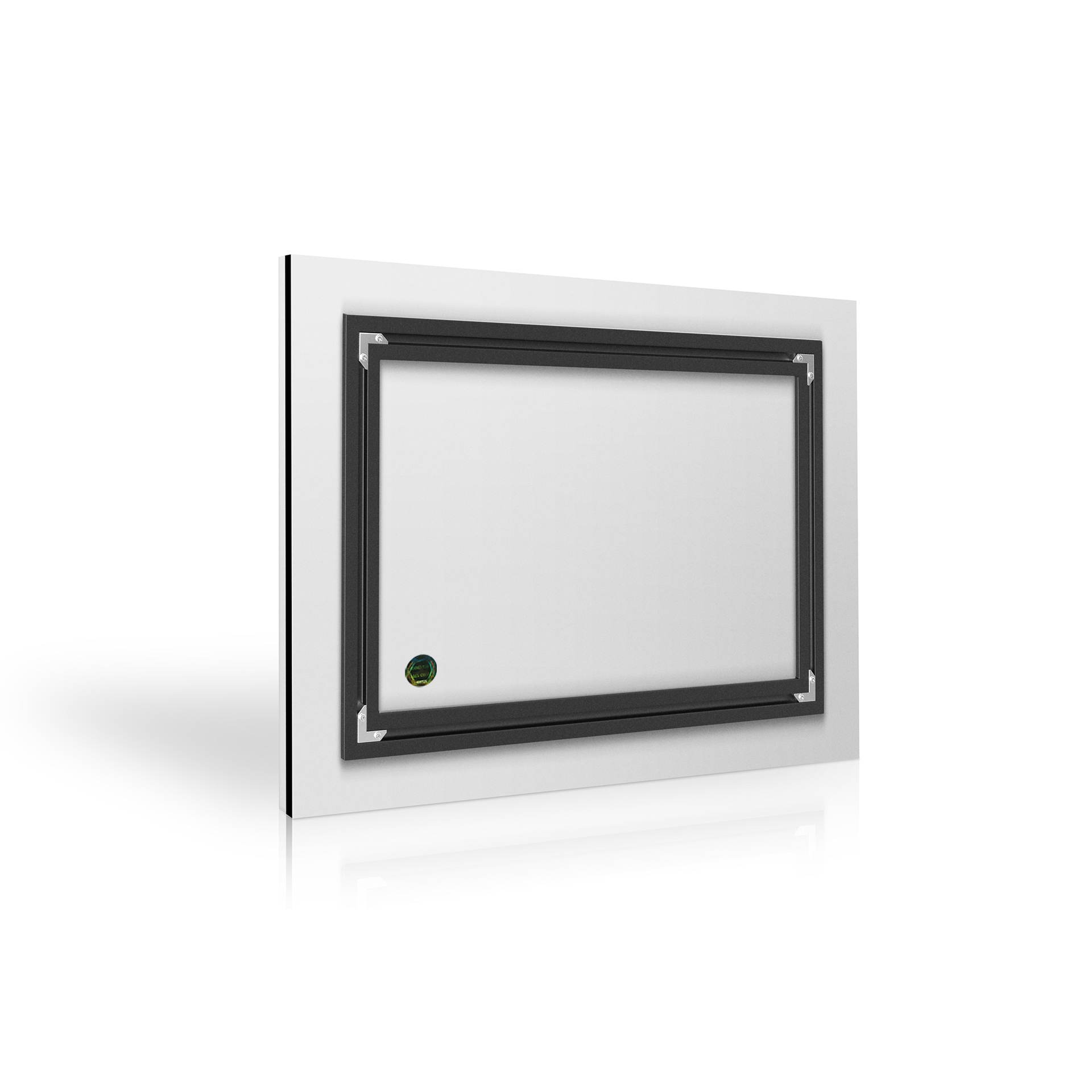 Our creation process is slow, meticulous and artisanal.