Artist Comments
"Swimming with the wild dolphins was a wonderful and magical experience that touched the very core of my soul. I feel utterly privileged to have experienced these magnificent sentient beings in their own home, on their own terms and to share the mutual joy of being together in the crystal clear, warm waters off the coast of Bahamas.
The pristine waters offered an unbelievable clarity with incredible colors, ranging from crystal clear turquoise to all imaginable shades of blues: ultramarine, azure, cerulean, royal blue, sea green and even rich purples.
Holding my breath while free diving down to 30 feet to position the massive underwater camera system for the perfect shot was both enthralling and challenging. From below, the water and surface shimmered as though it was glass, reflecting the beautiful dolphins and offering a unique perspective on this underwater paradise".


Yemaya
Yemaya is the Yorùbá Orisha or Goddess of the living Ocean, considered the mother of all. She is the source of all the waters, including the rivers of western Africa, especially the River Ogun. Her name is a contraction of Yey Omo Eja, which means "Mother Whose Children are the Fish." As all life is thought to have begun in the sea, all life is held to have begun with Yemaya.
Small crop from the "Yemaya" image
You can click on the image below to enlarge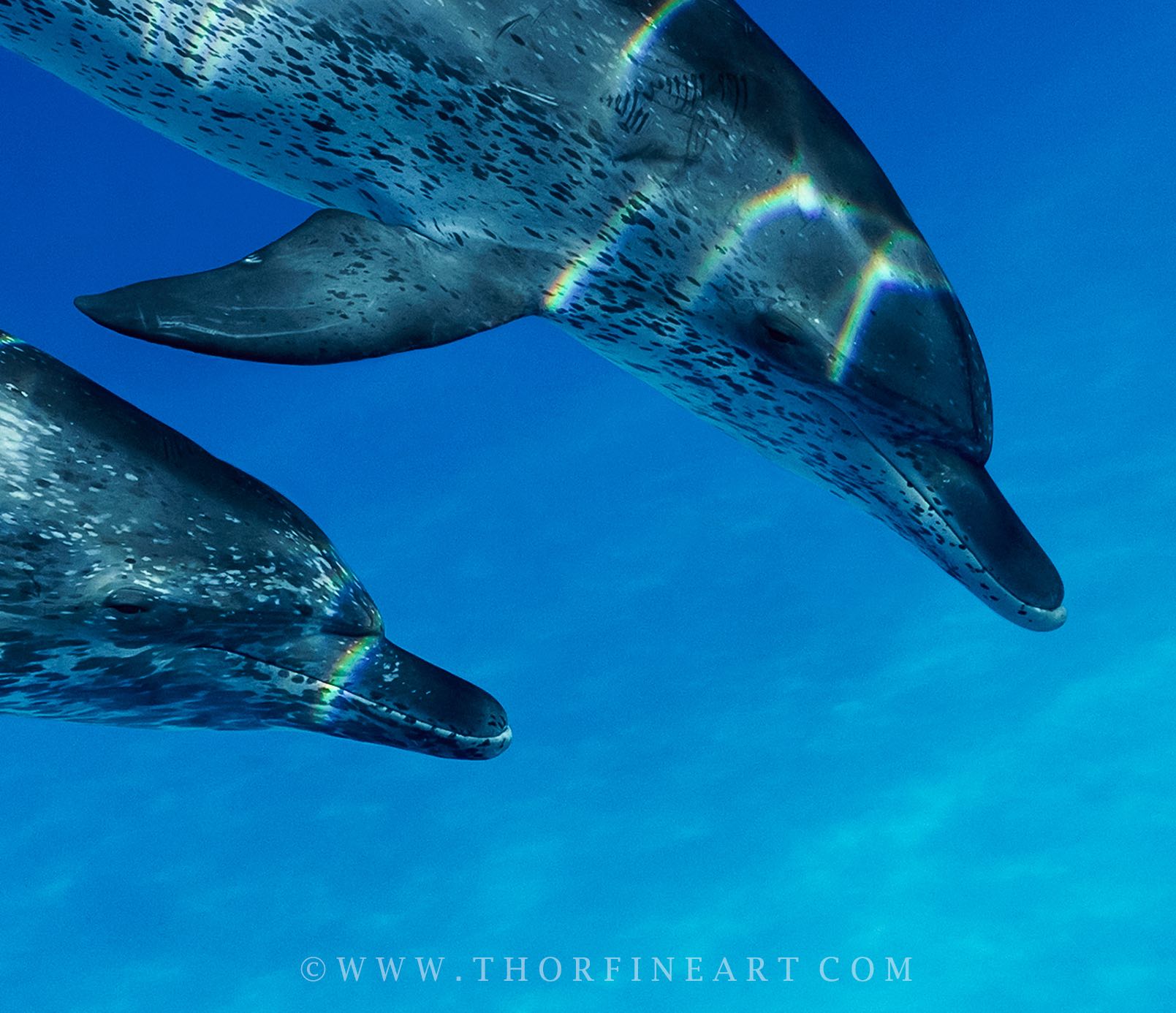 Signature Collection
Our Signature Collection is designed to be at the very pinnacle of image quality and fine art presentation. We make no compromise in terms of image quality, material or craftsmanship.
Signature Edition photographs are offered in limited edition runs of 150 large-format fine art prints and TruLife Acrylic pieces. Once the edition sells out, there will never be another reprint of that photograph.
Each piece is handcrafted to absolute perfection, using only the finest museum-grade art materials in the world, signed, numbered and presented with a unique Certificate of Authenticity. Each Certificate of Authenticity has a unique edition number and is handwritten and signed by the Artist.
"Yemaya" is offered in two exquisite art mediums; Fujiflex Crystal Archive and the industry-leading gallery quality TruLife™ Acrylic Face Mount.

You can ensure that your chosen art piece will be treasured for generations to come.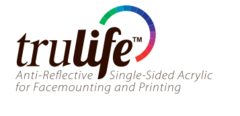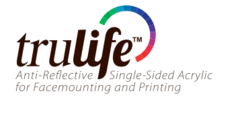 TruLife Acrylic features a single-sided virtually invisible anti-reflective coating allowing viewers to see the finest details. TruLife also is UV-filtering, abrasion resistant, and anti-static offer uncompromising protection and preservation.
Unlike traditional glass, where light simply passes through, the light refracts within the acrylic creating remarkable depth and brilliance.