Fine Art Photography
"Sinfonía de Luces"
A tribute to Ricardo Bofill 1939-2022
News

The Artist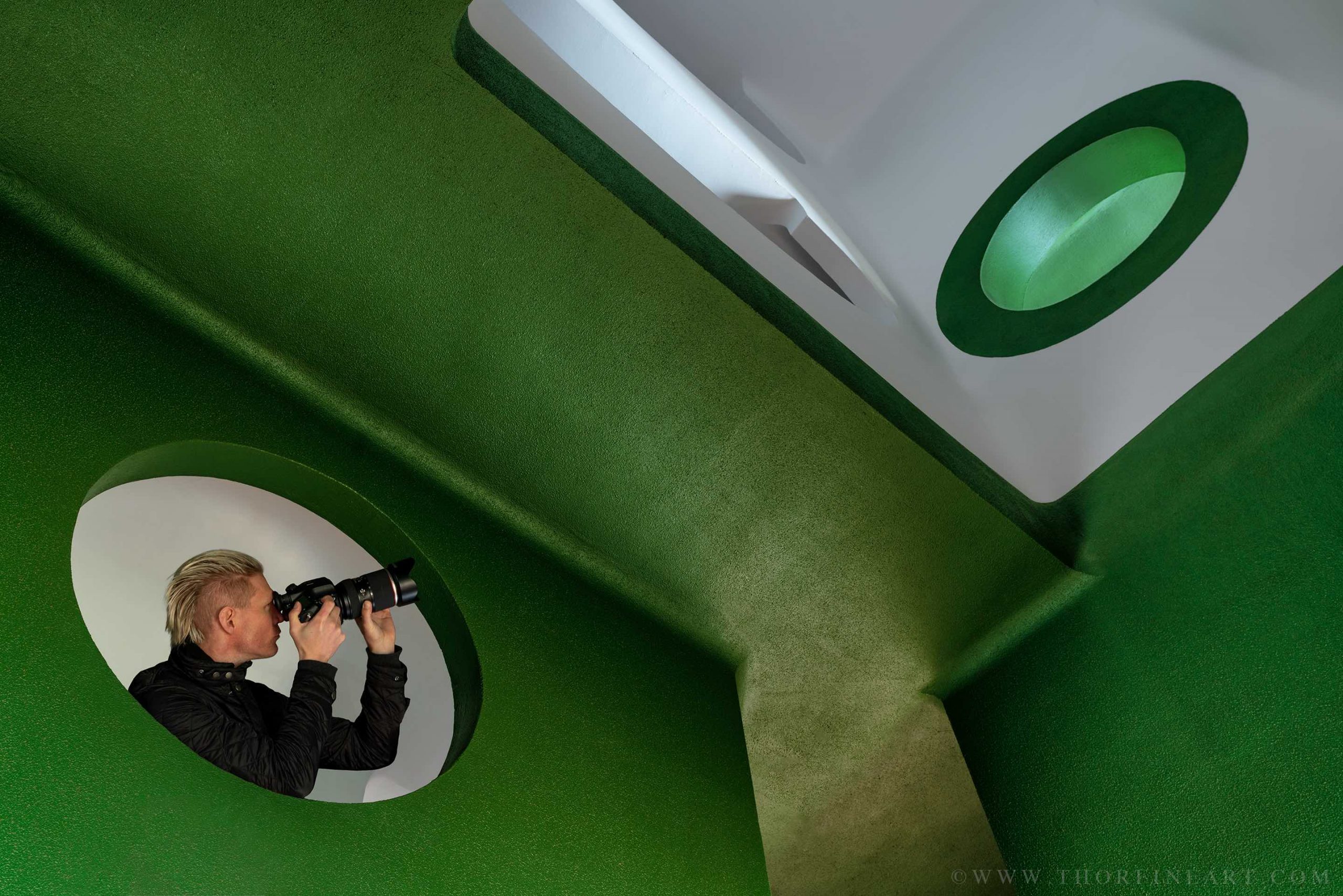 "Art is about communication, emotion, creativity, and originality. Art is also about cognitive processes and intellectual work in relation to an underlying idea and an overall concept. Images need to be more than merely a demonstration of technical excellence. They need to tell a story or convey a message by evoking feelings and thoughts in the observer". Continue Reading →


Fine Art Prints

Oeuvre
Signature Collection
Our Signature Collection is designed to be at the very pinnacle of image quality and fine art presentation. We make no compromise in terms of image quality, material, or craftsmanship.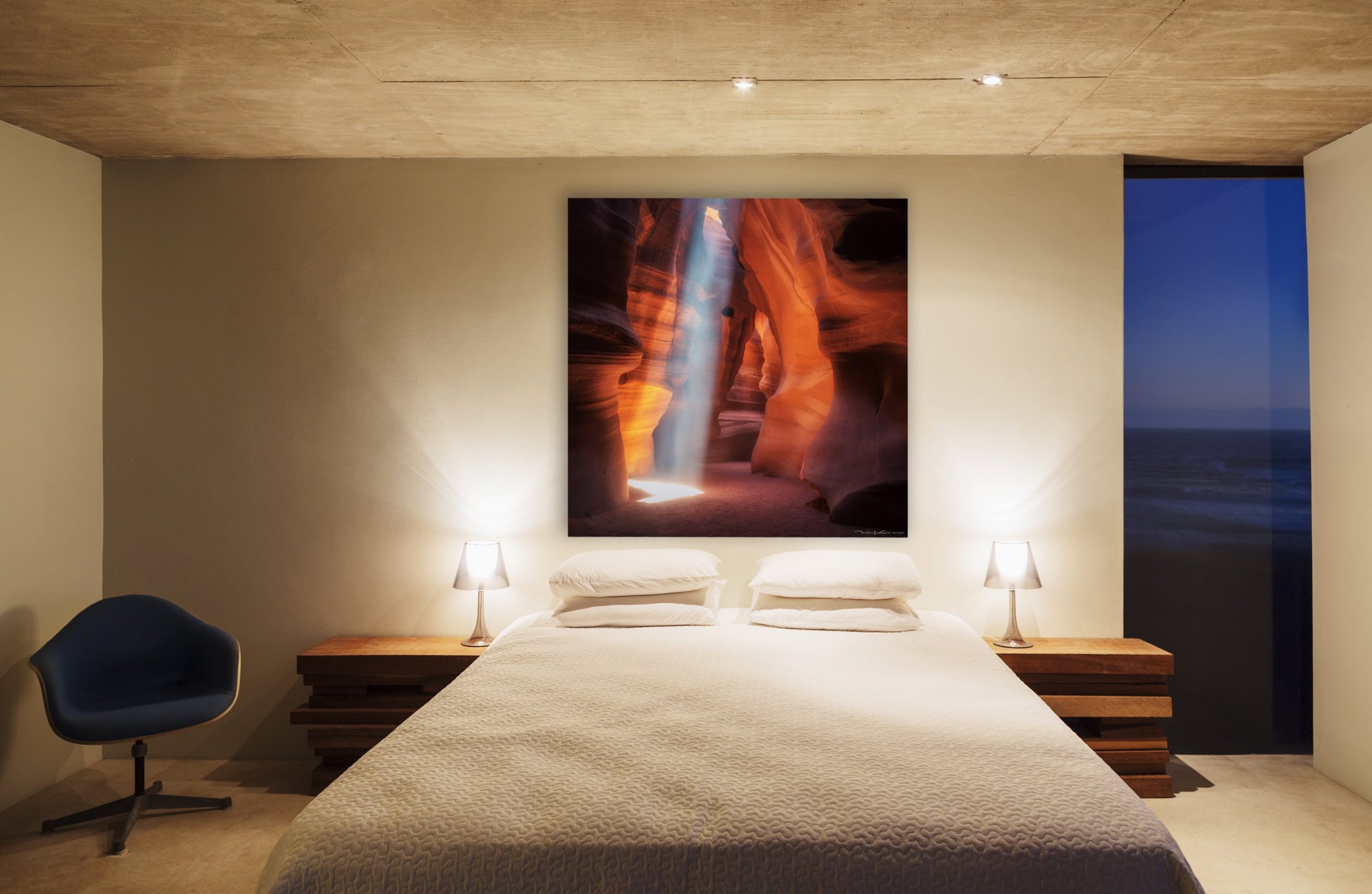 Signature Edition photographs are offered in limited edition runs of 150 large-format fine art prints and TruLife Acrylic pieces. Once the edition sells out, there will never be another reprint of that photograph.
Each piece is handcrafted to absolute perfection, using only the finest museum-grade art materials in the world, signed, numbered and presented with a unique Certificate of Authenticity. Each Certificate of Authenticity has a unique edition number and is handwritten and signed by the Artist.
Signature Collection photographs are offered in exquisite art mediums and art presentations; Canson® Infinity Platine Fibre Rag, the industry-leading museum quality DIASEC® TruLife™ Acrylic and as Gallery Exhibition Pieces.
You can ensure that your chosen art piece will be treasured for generations to come.
DIASEC® TruLife™ Acrylic Art Piece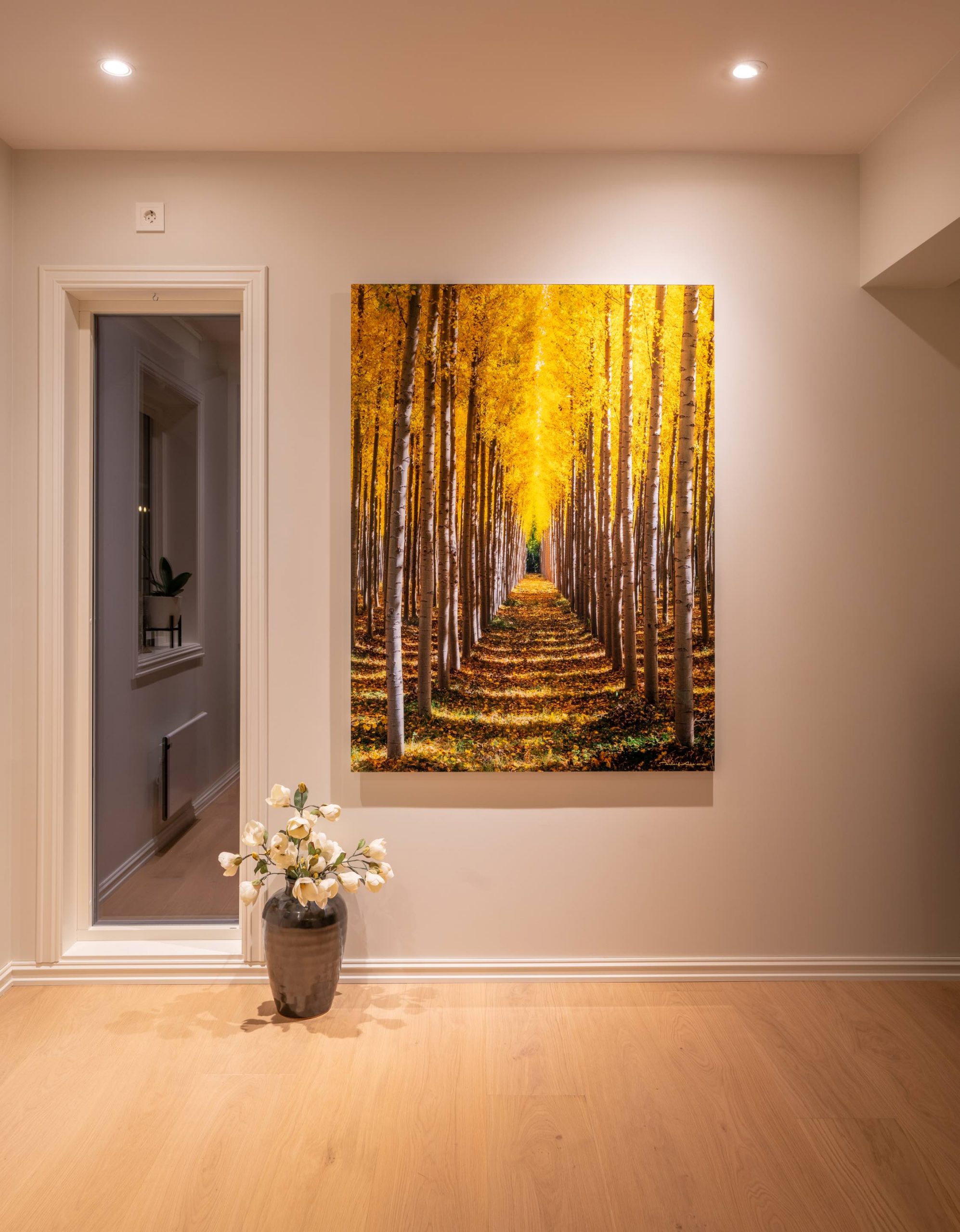 TruLife™ is a revolutionary single-sided, anti-reflective, abrasion-resistant acrylic, developed specifically for DIASEC® mounting. It delivers the highest-resolution viewing experience possible.
The DIASEC® TruLife™ acrylic face mount offers an incredibly modern and brilliant display that no other art presentation can match. Each piece is handcrafted to absolute perfection.
The FujiFlex Crystal Archive art medium is professionally mounted face-first onto 1/8″ TruLife™ acrylic with 1/8″ plexi backer. The adhesive used in a real Diasec is a silicon adhesive combined with a proprietary product that ensures a complete and permanent bond.
Each piece is delivered with a Metal Inset Frame for effortless hanging on delivery.
We ship these exquisite art pieces worldwide.
Museum grade acrylic for DIASEC® process

Anti-reflective. Virtually eliminates reflections

99% UV protection

Anti-static properties minimizes dust on viewing side

Abrasion resistance thanks to durable hard coat

Shatter resistance
Unlike sticky film based acrylic face mounts that look similar, Diasec is engineered to never separate, peel, or fail.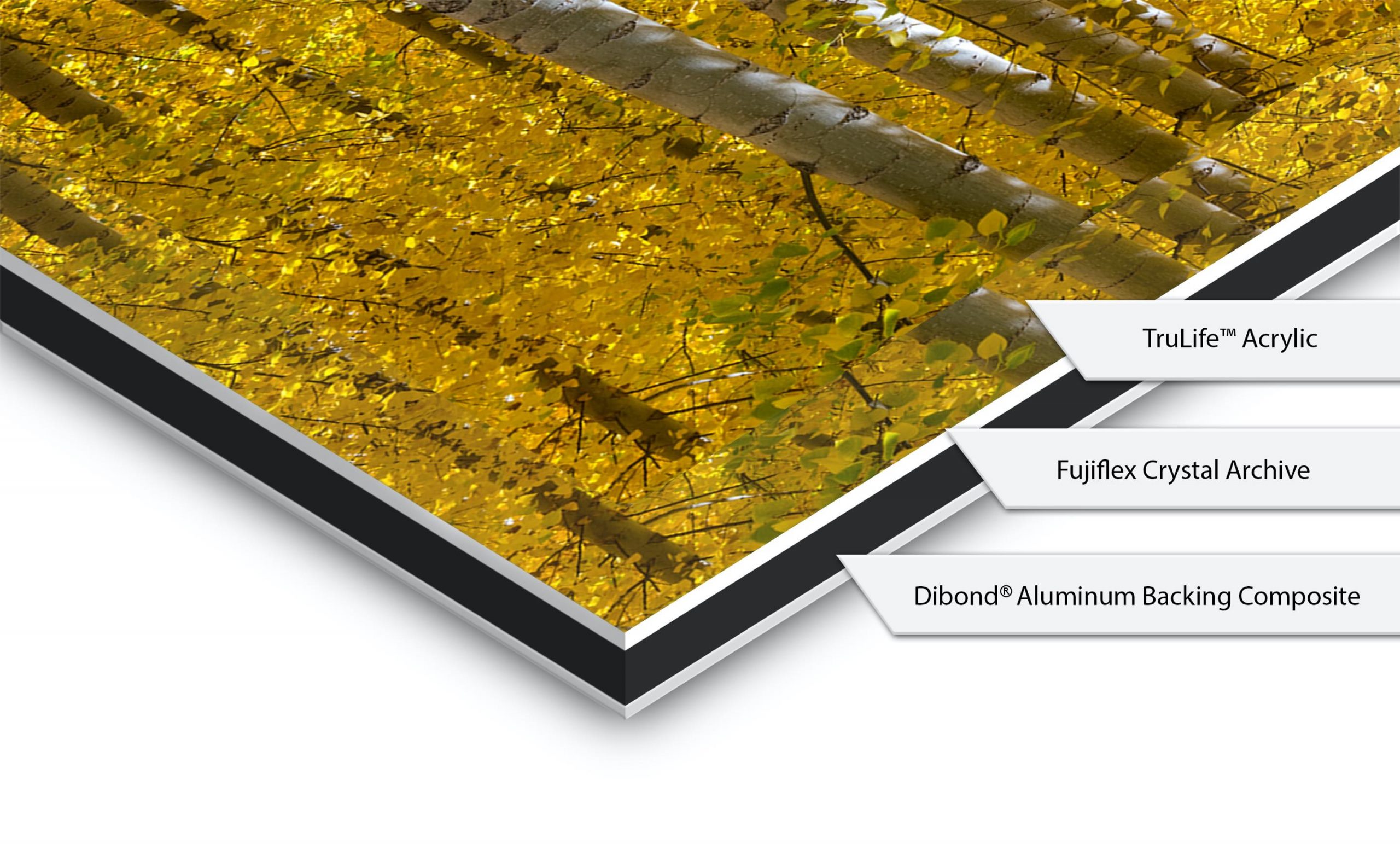 Diasec® is a museum approved method of print preservation and presentation.
Gallery Exhibition Piece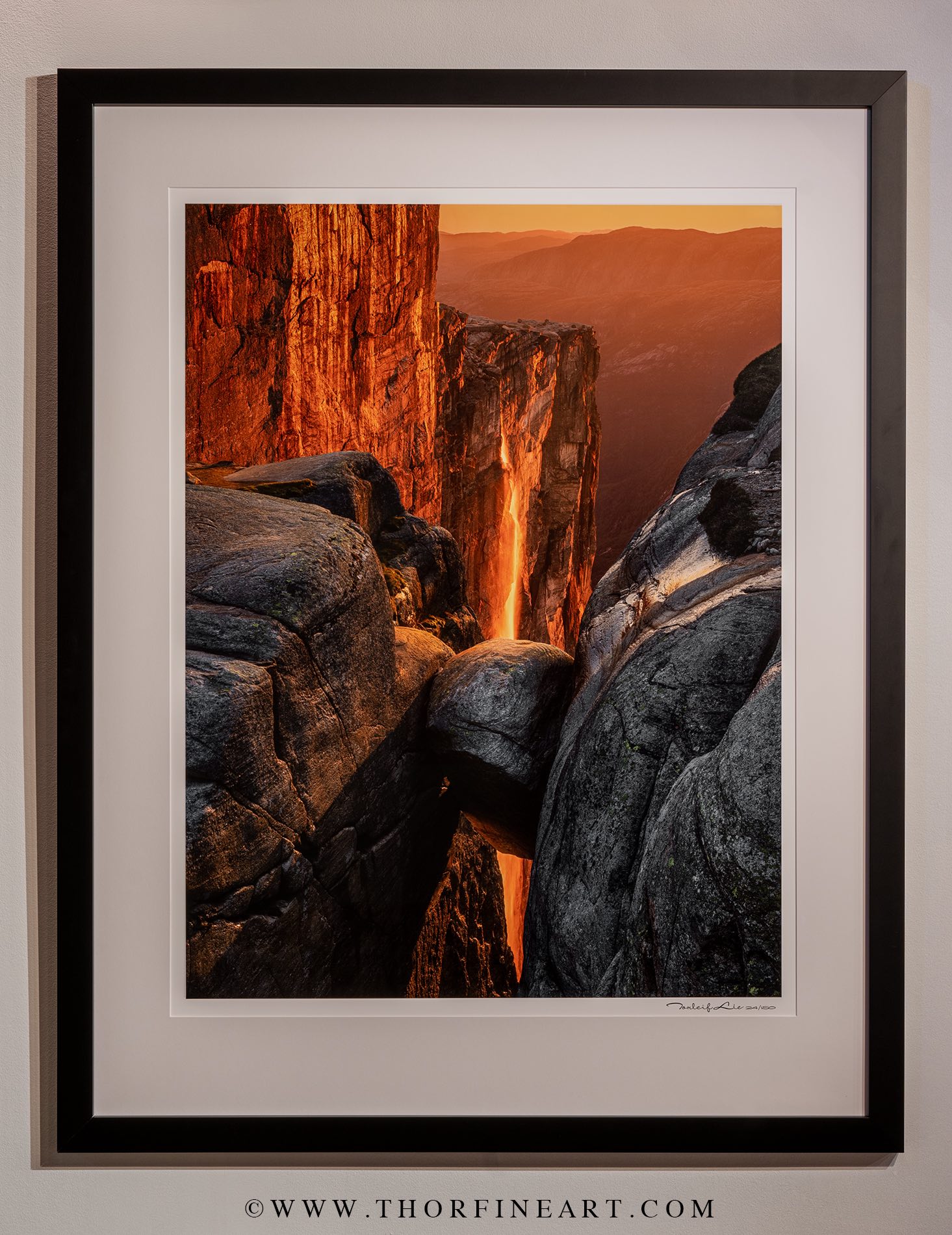 Canson® Infinity Platine Fibre Rag
Archival Passepartout
Custom Black Matte Museum Frame
Clarity AR Glass
Canson® Infinity Platine Fibre Rag
With an aesthetic and feel mimicking that of F-type smooth satin fiber paper from the darkroom, Platine Fibre Rag Paper from Canson Infinity sets a new benchmark for printing in the digital age.
Canson® Infinity Platine Fibre 100% cotton paper has the latest microporous coating along with the classic platinum/platine finish providing the aesthetic and feel of the original F-Type Baryta Fibre paper, having a true pure white tone without using optical brighteners.
The 310 gsm paper has a thickness of 15.6 mil and is rated with a whiteness of 89.12%.
Custom Frame
We offer a variety of frames to compliment the Gallery Exhibition Pieces, including exquisite hardwood oak and American walnut frames for a selection of our pieces.
Clarity AR 70 glass by Larson Juhl
The Clarity glass by Larson Juhl is an invisible, anti reflective glass which reduces reflections to less than 1% – allows viewing of artwork as intended – showcasing the true colors without any distortions.
Our creation process is slow, meticulous and artisanal.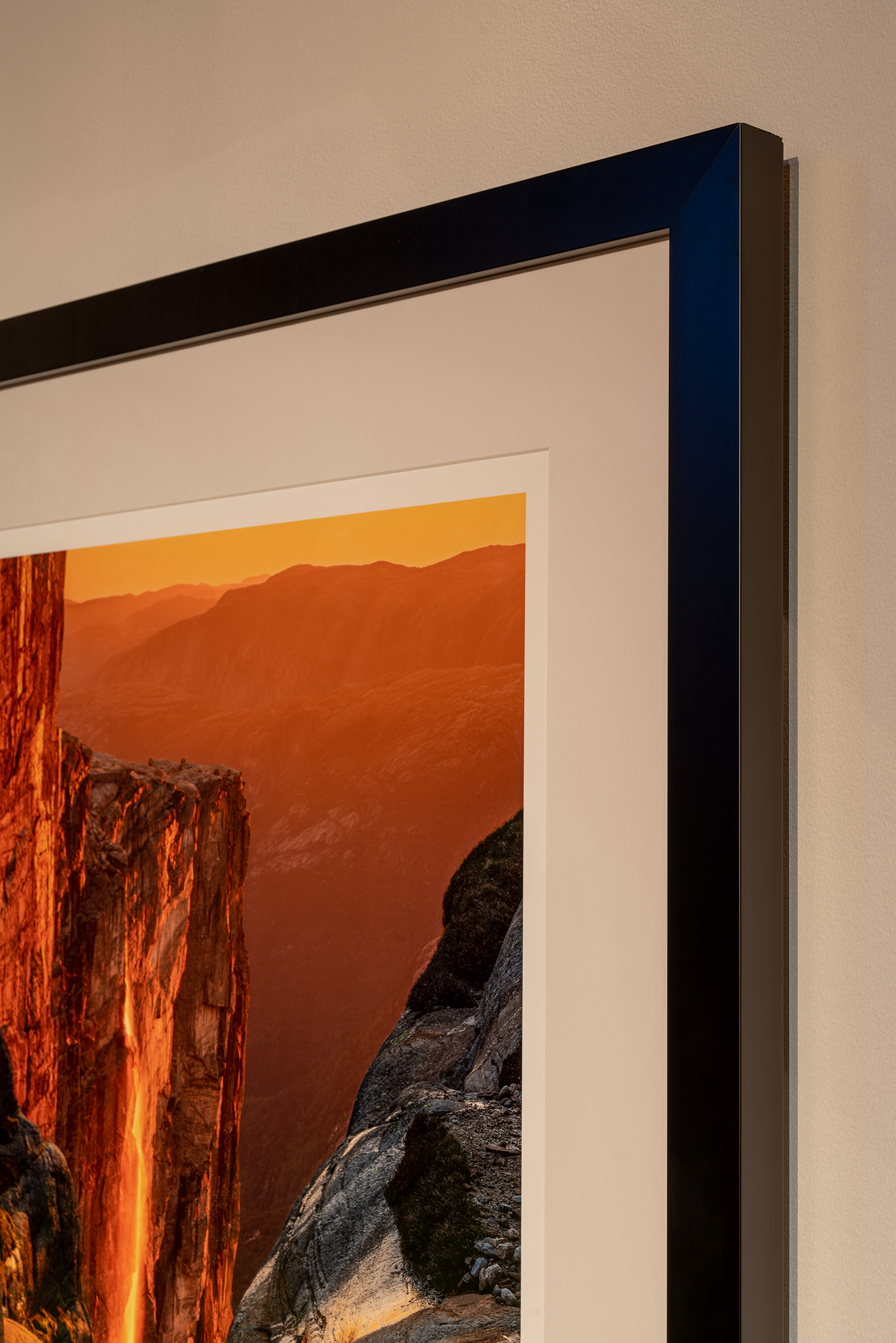 Archival Proof Prints
We understand our Collector's desire to assess the image quality and print medium before investing in a large format fine art print or TruLife™ acrylic art piece.
Collectors purchasing Proof Prints will be credited with the Proof Print's purchase price when ordering a large format fine art print or TruLife™ acrylic art piece.
Once the Signature Edition sells out, Proof Prints will no longer be available.

Click to explore the Proof Print Collection →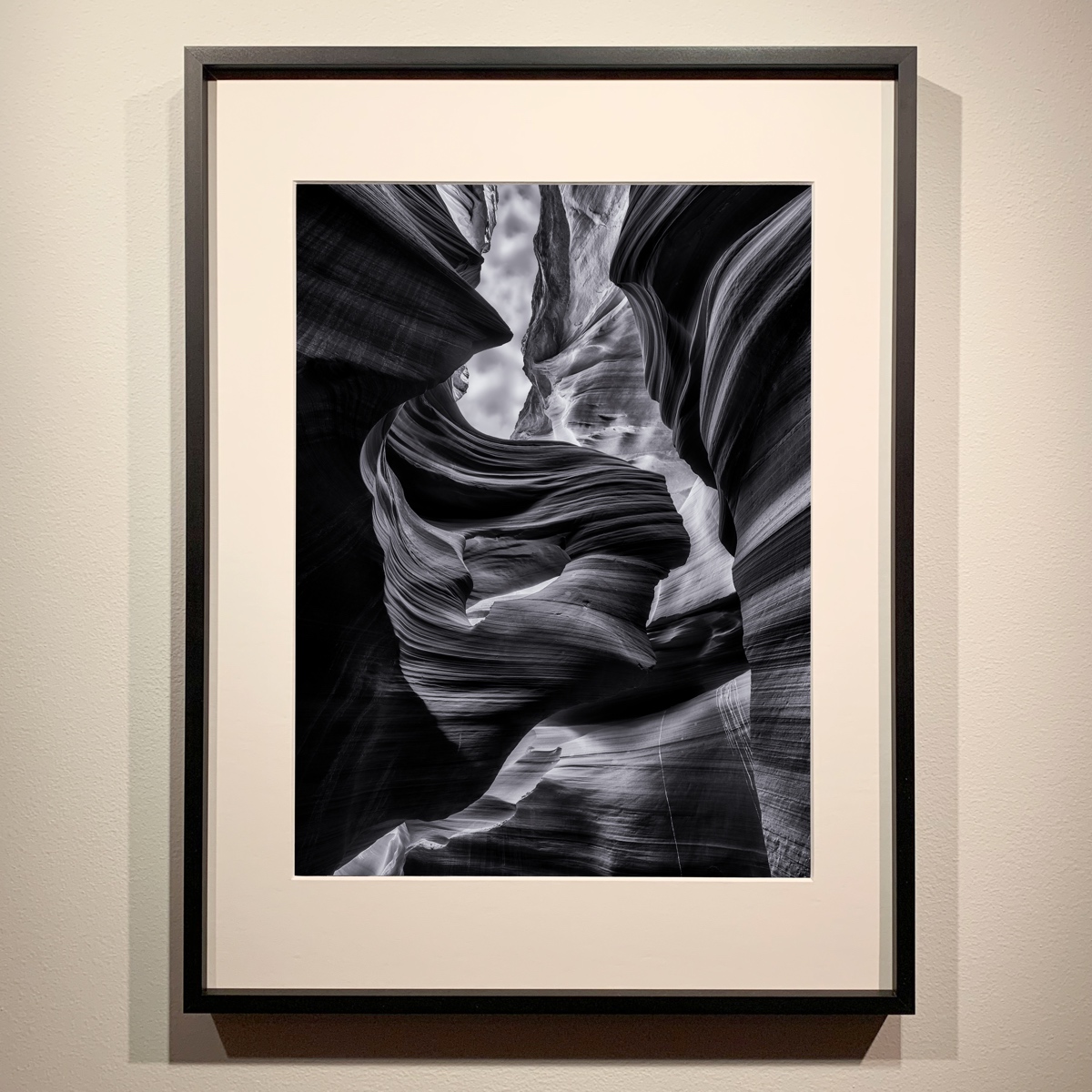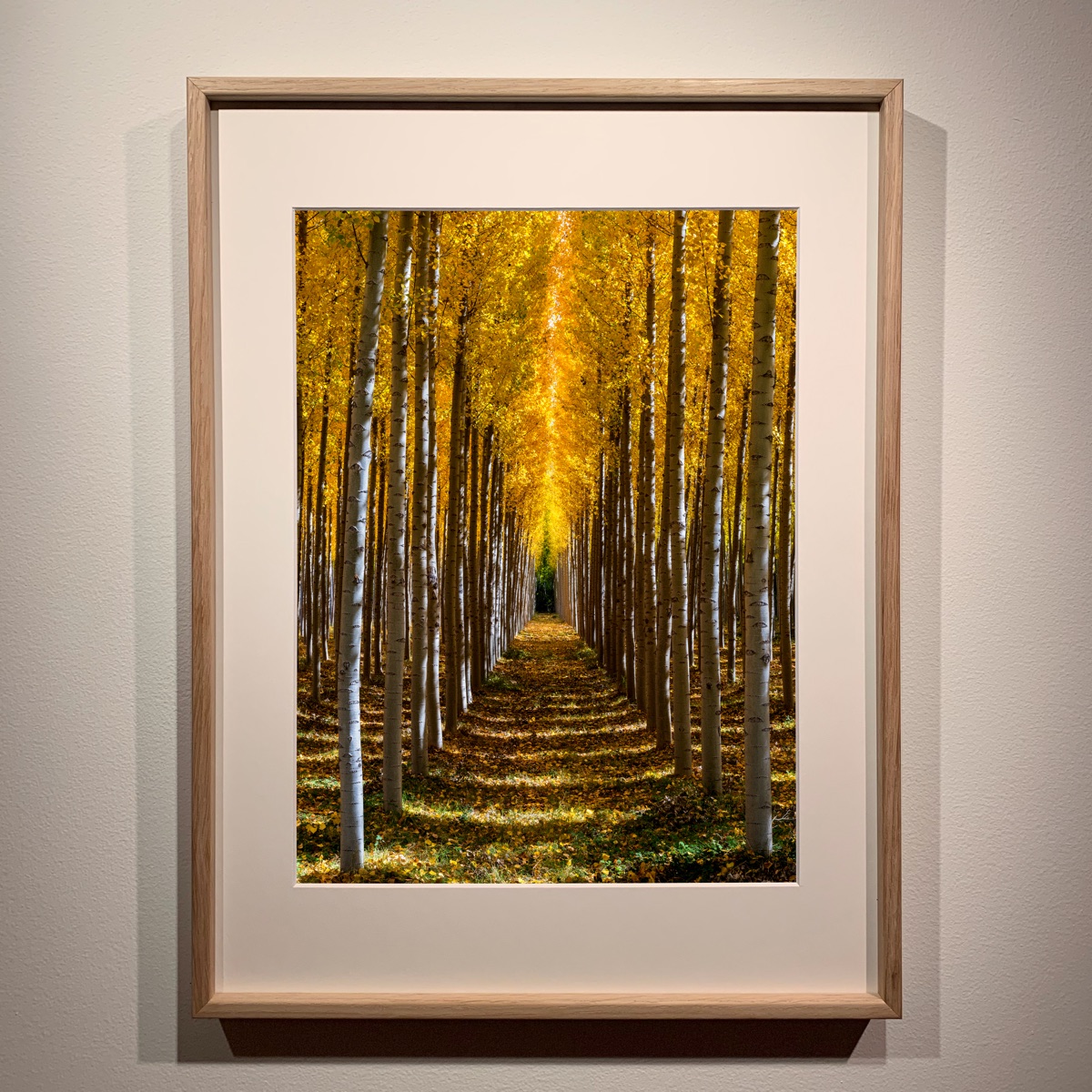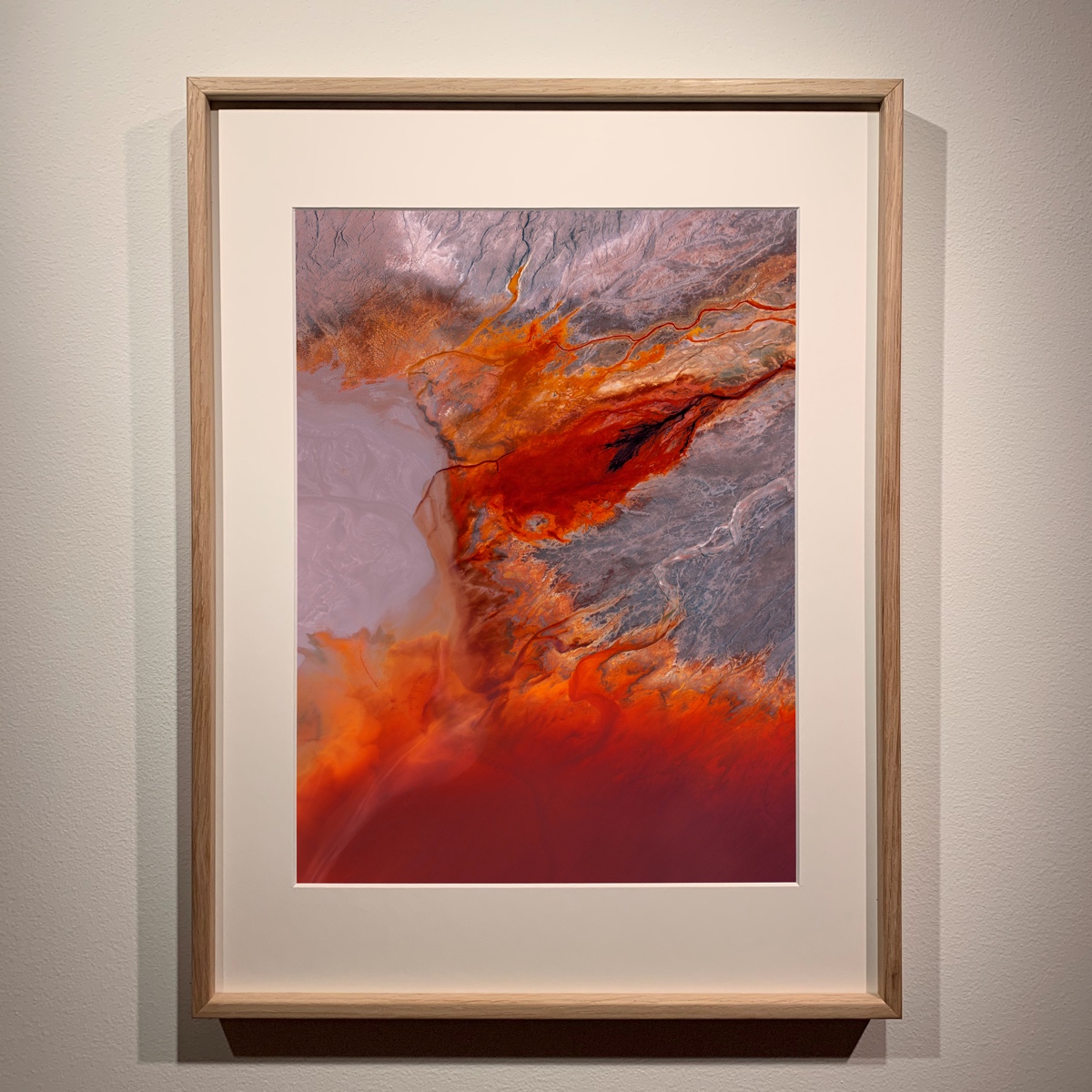 World Photographic Cup 2023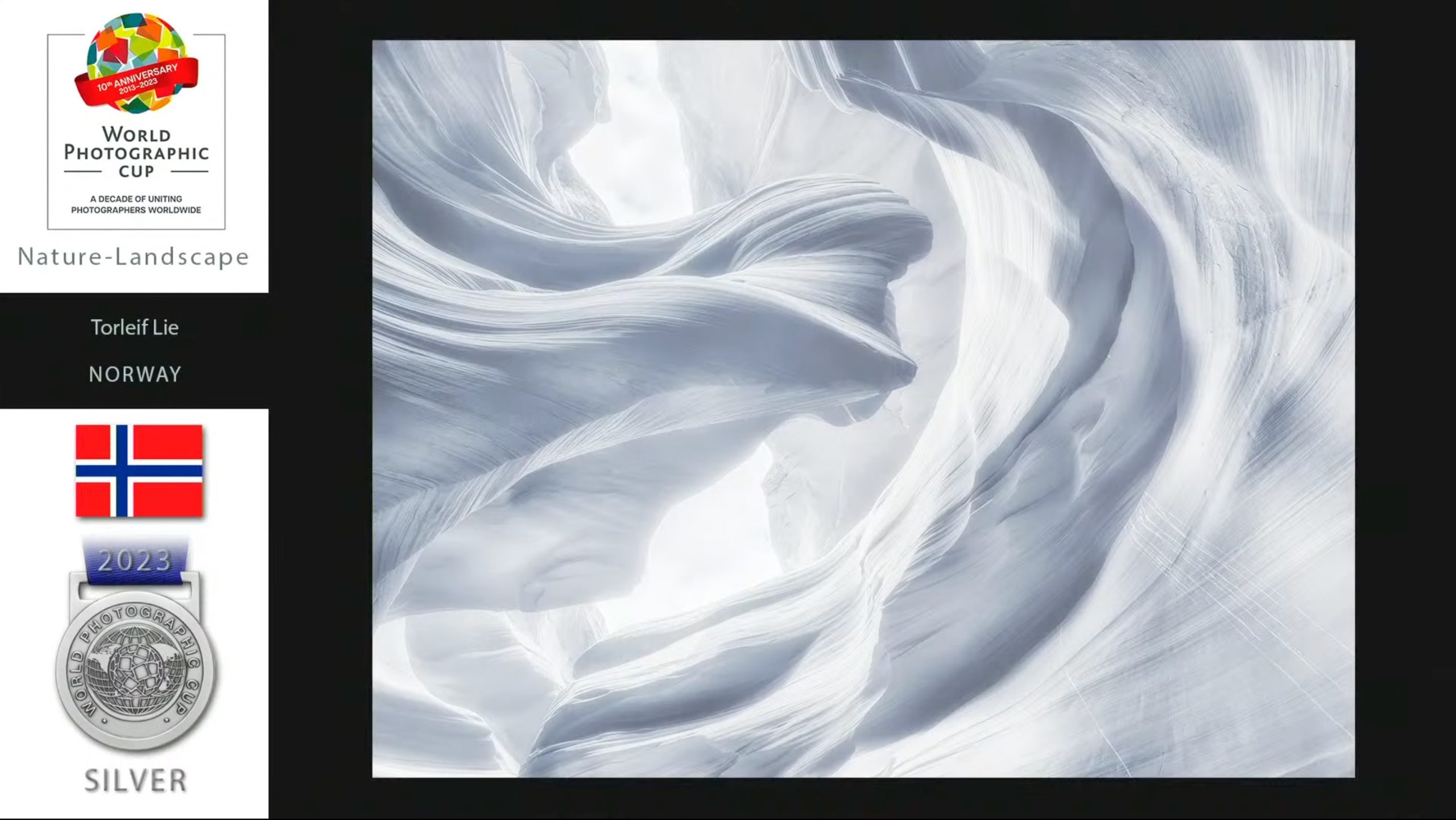 CHIEF EXECUTIVE OFFICER GIUSEPPE SCOZZI STATEMENT
The quality of images entered from teams around the world gets stronger every year. The WPC is the only Olympics style event in the world for Photography. WPC Chief Executive Officer Giuseppe Scozzi, who led the ceremony, said "Over the past ten years the competition has grown and with it the standard of entries. WPC truly showcases the best in photography from across the world. Those who do succeed can truly claim to have created the best photography in the world and WPC is the vehicle for showcasing this work."
Images of this 10th anniversary edition of the WPC Competition can be seen online at www.worldphotographiccup.org
WPC wishes to thank the Singapore Photographic & Digital Imaging Trade Association (SPDA) and its President, Mr George Lin, and SPDA Organising Committee for hosting such a wonderful event.
Results Team Norway
Torleif Lie – Silver – Nature-Landscape
Brun Wilhelmsen – 6th Place – Wedding
Tone Balslev Haugerud – 9th Place – Nature-Wildlife, Best of Nation
JURY
The entries of the World Photographic Cup – was evaluated by a selected group of world-renowned gallerists, photo editors and directors, collectors, photographers, and other photography luminaries.
Fiona Handbury – Australia
Georg Ott – Austria
Paul Gheyle – Belgium
Maude Holly – Canada
Shengjun Zhou – China
Lingie Granados Acòn – Costa Rica
Jan Rasch – Czech Republic
Jens Erik Baek – Denmark
Pamela Corrales – Ecuador

Antti Karppinen – Finland
William Moureaux – France
Nik Pekridis – Greece
Nedo Baglioni – Italy
Masaharu Inuzuka – Japan
Kuan Tan – Malaysia
Salomòn Gonzàlez – Mexico
Kaye Davis – New Zealand
Jens Eldøy – Norway
Elvira Lòpez Fàbregas – Panama

Naveid Ahmed Siddiqui – Pakistan
Edwin Tuyay – Phillipines
Jerònimo Heitor Coelho – Portugal
Stanislav Mihàlik – Slovakia
Jacobo Gayo Gramary – Spain
Martina Wärenfeldt – Sweden
Sean Conboy – UK
Cris Duncan – USA

World Photographic Cup
The WPC was founded in 2013 as a cooperative effort by The Federation of European Photographers (FEP) and Professional Photographers of America (PPA). Its singular goal is to unite photographers in a spirit of friendship and cooperation. A Governing Committee has been created to conduct the ongoing affairs of the competition, also supported by the UAPP (United Asian Professional Photography). The brotherhood and sisterhood of photography is a bond that transcends language, culture, and geography. That's the foundation behind the World Photographic Cup, a one of a kind international team competition.
The International Photography Awards Oneshot Color
Winners Exhibition
Source: House of Lucie, Budapest Hungary →

Come and view the works of brilliant photographers from all over the world who won the IPA's Special Contest: ONESHOT – COLOR.
There is no doubt that we have gone through some dark times, but color and light are always present in our world, shining even more brightly against the backdrop of our struggles. So we turn our focus—and our cameras—on all that is bright and colorful in our world.
Join us for the Opening Event of the International Photography Awards Oneshot: Color Winners Exhibition. We will gather on the 5th of October at 18:00 at the House of Lucie Budapest for some champagne to celebrate life, color and the wonderfully talented winners.

The House of Lucie, Budapest, Hungary
The House of Lucie is the gallery, office, and physical home of the Lucie Foundation. It features a modern exhibition space presenting the Lucie Awards Honoree's "Wall of Fame" as well as exhibiting the work of local and international photographers.
Additionally, the House of Lucie serves as a venue for rotating exhibits, seminars, talks, and events to promote photography to a broad audience. The House of Lucie now has locations in Budapest, Iran, and Los Angeles (under construction), and properties in Italy, France, Greece, and Thailand have been purchased.
House of Lucie Budapest is a contemporary photography space representing rotating exhibitions, lectures, workshops, and events. Located in Falks Miksa Street, one of Budapest's most famous and prestigious streets of art and galleries.
Source: www.houseoflucie.org/budapest/exhibitions →
Instruments For Creative Expression
Artist Comments
"My intransigent devotion to artistic craftsmanship and creative vision requires the ultimate instruments for creative expression. The XF IQ4 150MP Camera System utilizes the highest resolution full frame medium format sensor available in the world. Phase One is pushing the limits of what is possible by providing image quality and resolution that exceeds the needs of today, securing longevity well into the future. The XF IQ4 150MP, combined with the world's most exquisite art mediums, ensures the highest image quality attainable, guaranteed to meet the needs of the world's most demanding Collectors.
The Hasselblad X2D 100C offers an unrivaled merge of form and function and establishes itself as Hasselblad's flagship mirrorless medium format camera. A 100-megapixel CMOS sensor with advancements in image quality, focusing, stabilization, responsiveness, and storage, built into iconic Scandinavian design. The X2D 100C combines groundbreaking engineering with a craftsman's touch which perfectly compliments the Phase One XF IQ4 150MP.
While image excellence and state-of-the-art technology are important elements in crafting world-class photography, the most important element in this creative process, is the photographer. His/her artistic vision, eye, heart and soul.


Phase One XF IQ4 150MP Camera System
$51,990 USD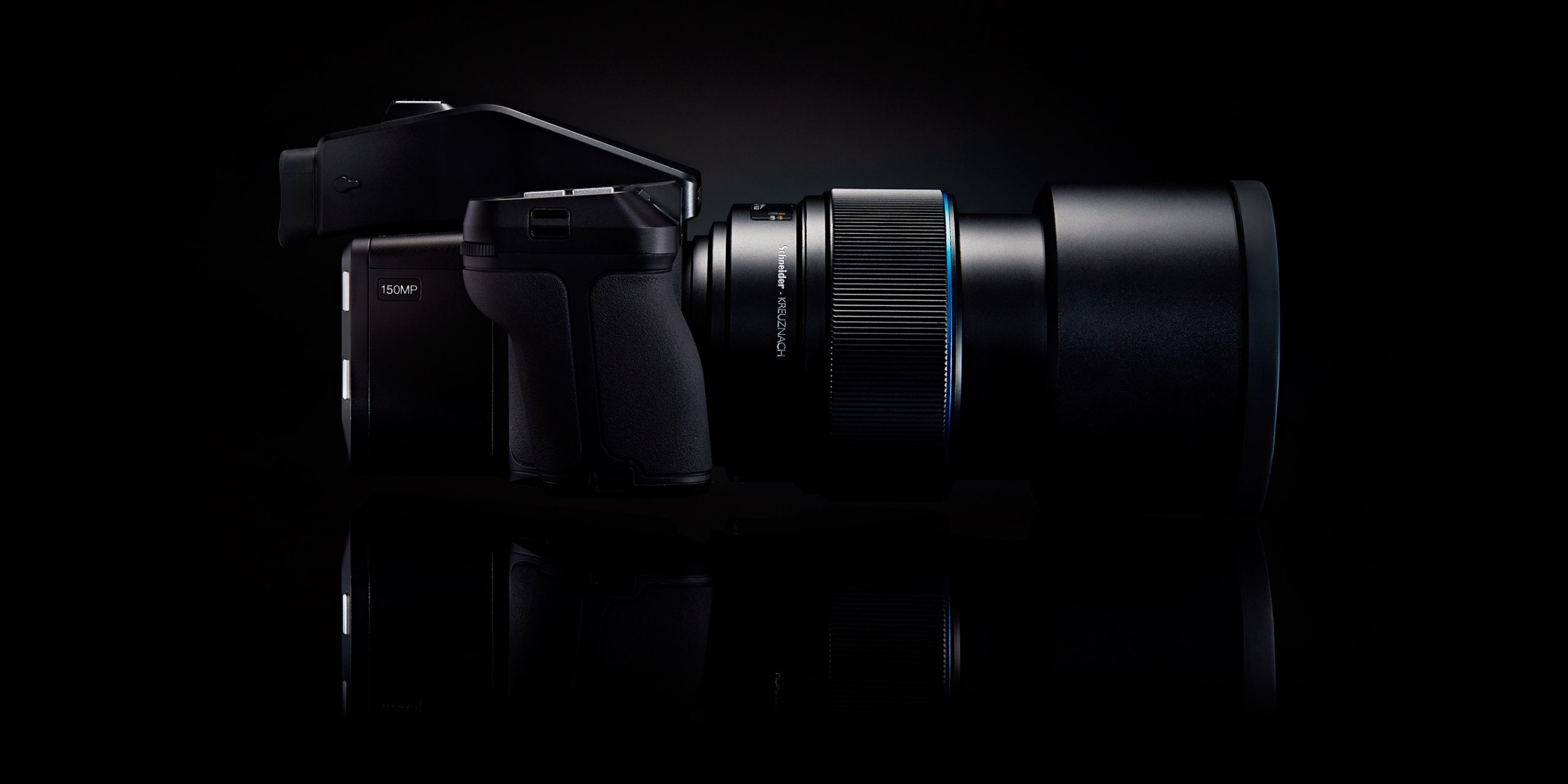 The XF IQ4 150MP Camera System is the premier configuration, delivering both the highest resolution and the powerful workflow and speed of the IQ4 Infinity Platform. This is the definitive choice for high end commercial professionals who require the absolute best image quality and workflow capabilities available today.
Building on 25 years of digital imaging innovation and the success of the XF Camera System, the IQ4 introduces 151-Megapixel Backside Illuminated (BSI) Sensor. The IQ4 150MP feature an ultra-efficient pixel design that delivers unprecedented image quality and detail. A world first in full frame medium format photography.
Built for professionals
The XF Camera System is a powerhouse for the professional photographer. Offering a customizable workflow that seamlessly adapts to fast-changing industry needs, and tools built specifically for the demanding requirements of the professional photographer, delivering the highest quality at a premium rate is at your fingertips.
Uncompromised image quality
The XF Camera System delivers uncompromised image quality thanks to quality Schneider Kreuznach optics and high resolution full frame medium format sensors.
Phase One's full frame medium format sensors, 1.5x the size of crop sensor mirrorless medium format, allow you to capture more data, providing more detail and impressive results so that you can achieve your creative vision straight out of the camera. With the expanded output flexibility provided by the high resolution and up to 15 stops of dynamic range, your workflow options grow exponentially.
High resolution lens range
The high resolution Blue Ring lenses are unmatched in quality, and feature a unique, individual, focus calibration for unprecedented autofocus precision. With focal lengths ranging from 28mm – 240mm, the fastest flash synchronization, and resolving the highest resolutions on the market with tack sharp detail, our lenses are designed and built to the highest standards.
The Blue Ring lens range is developed in partnership with worldwide optics leader Schneider Kreuznach of Germany, and built by hand in Japan. Each lens is handled from start to finish by an optics expert who oversees that every component is flawlessly assembled.
COPENHAGEN, Aug. 28, 2018
Phase One today announced a giant leap forward in photography: Phase One XF IQ4 Camera Systems are built upon the new and expandable Infinity Platform. Three full frame medium format camera systems, based on the Infinity Platform, include the IQ4 150MP (151-megapixels), the IQ4 100MP Trichromatic (101- megapixels), and the IQ4 150MP Achromatic (151-megapixels). Each delivers a flexible and customizable photographic solution designed to evolve and adapt over time. The IQ4 features a new level of workflow optimization, integration and support for all photographic applications.
With the Infinity Platform, Phase One has moved the core of Capture One's imaging processor into the IQ4 itself. 'Capture One Inside' offers unprecedented RAW file control. Image editing and processing – once possible only in the Capture One software application – can now be controlled within the IQ4. The Infinity Platform also allows Phase One to challenge fundamental imaging concepts, such as the limitations of dynamic range. Additionally, the IQ4 delivers new tethering and storage options, wireless integration, and performance improvements.
"Our customers drive us to break down barriers and keep pushing forward," said Henrik O. Håkonsson, CEO & President, Phase One, A/S. "With the Infinity Platform we are completely dedicated to grow the IQ4, adapting and expanding incrementally to match the pace of technology – making it unique in the photographic world – a camera investment that pays back with years of cutting-edge operation. We dedicate the new XF IQ4 Camera System to these individuals whose passion for perfection is unlimited."
Blue Ring Lenses
Exceptional image capture begins with outstanding optics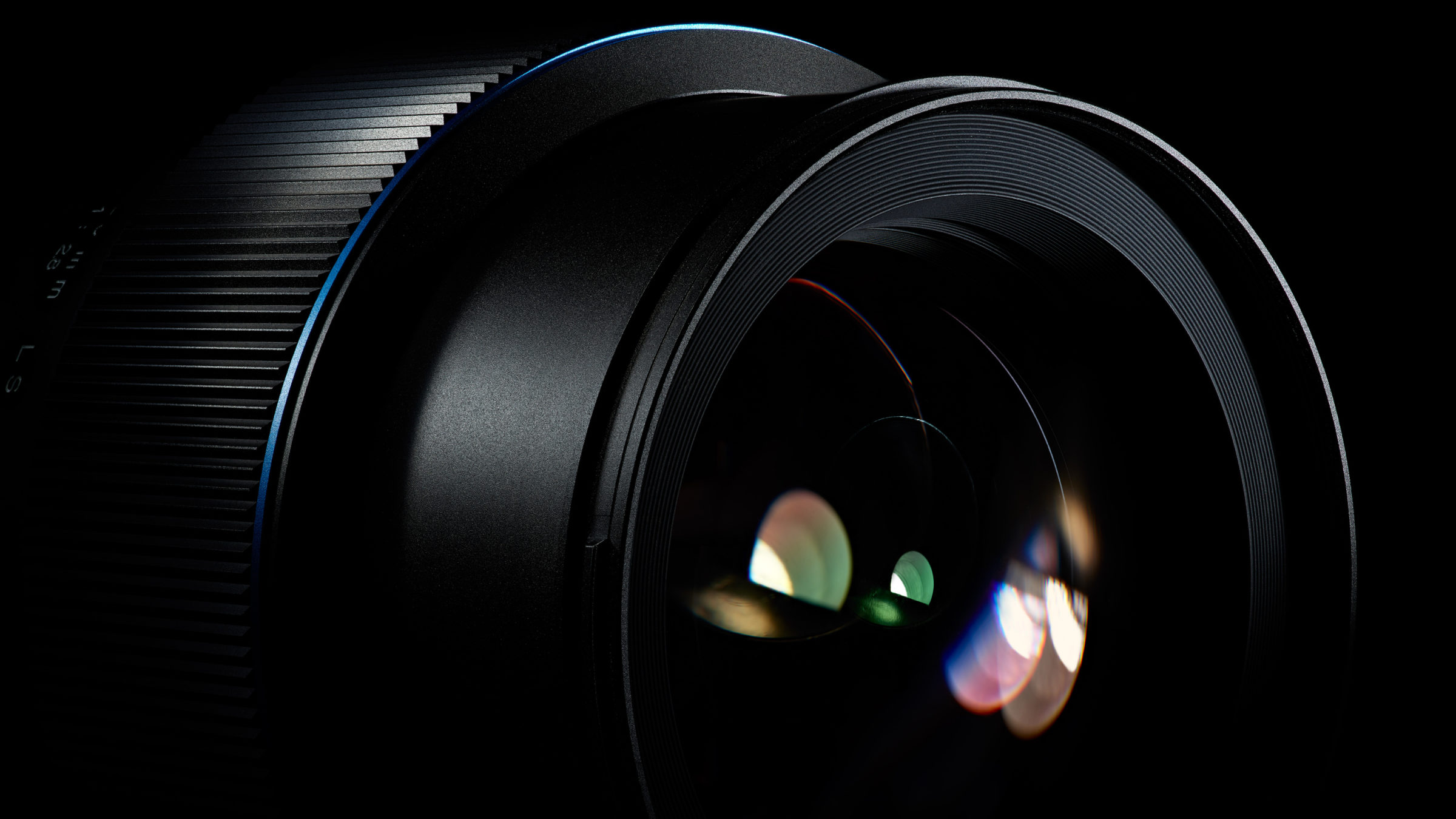 Designed in Denmark
Danish design is known for functionalism, simplicity, and elegance. For over ten years, Phase One Denmark has led the design of the Phase One Camera System lenses, driving the finest engineering and manufacturing partners to create a higher standard of lens to support the creative ambitions of professional photographers.
German optics engineering
Schneider Kreuznach is a worldwide leader in optics and precision engineering. Building on a century of German optics expertise, the Schneider Kreuznach Blue Ring Lenses for the XF Camera are unmatched in quality, with a unique, individual, focus calibration for every lens.
Japanese high-tech manufacturing
The manufacturing home of our lenses is Japan, where our lenses are built by hand. Each lens is handled from start to finish by a single expert who oversees that every component is flawlessly assembled.
About Phase One
Phase One A/S is the world's leading manufacturer of medium format digital photography systems and imaging solutions for professional photographers, cultural heritage and industrial applications.
Established in 1993, Phase One has pioneered the field of digital camera systems and imaging software, including multiple breakthroughs – from the world's first 100MP camera systems to advanced imaging workflows in the award-winning Capture One software.
The modular, open platform approach Phase One employs in developing their full frame medium format camera systems enables professional photographers to capture high-resolution, high-detail images with a camera system that adapts to changing applications and industry demands through firmware and software updates.
Phase One's understanding and ability to optimize hardware and software integration underscores their Capture One software – widely preferred by professional photographers. With native support for more than 500 camera models, the advanced Capture One software offers fast and powerful RAW conversion and image editing. Capture One is built on a highly responsive processing engine that delivers unmatched color handling, precision-editing tools, and seamless tethered support.
By controlling all aspects of the medium format camera system supply chain, Phase One is uniquely positioned to help photographers and imaging experts everywhere stand out from the competition and realize their creative visions without compromise.
Based in Copenhagen, Denmark, and with offices in New York, Tokyo, Cologne, Shanghai and Tel Aviv, Phase One is committed to delivering an unmatched level of service and support to every customer through their expert team of global partners.
Phase One and Capture One are registered trademarks of Phase One A/S. All other brand or product names are trademarks or registered trademarks of their respective holders.
HASSELBLAD
Hasselblad X2D – Crafted Elegance
An unrivalled merge of form and function – The X2D 100C establishes itself as Hasselblad's flagship mirrorless medium format camera. A 100-megapixel CMOS sensor and advancements in image quality, focusing, stabilisation, responsiveness, and storage, are built into iconic Scandinavian design. The X2D 100C combines groundbreaking engineering with a craftsman's touch.
Utilising a 100-megapixel medium format back-side illuminated (BSI) CMOS sensor with a native ISO of 64, the X2D 100C captures life in vivid colour and exquisite detail. Over 281 trillion colours are represented with the 16-bit colour depth. This immense dimension of colour paired with 15 stops of dynamic range allows the X2D 100C to capture the subtle intricacies of highlights and shadows as they are seen in the natural world.
Hasselblad X2D 100MP Camera: $8,199 USD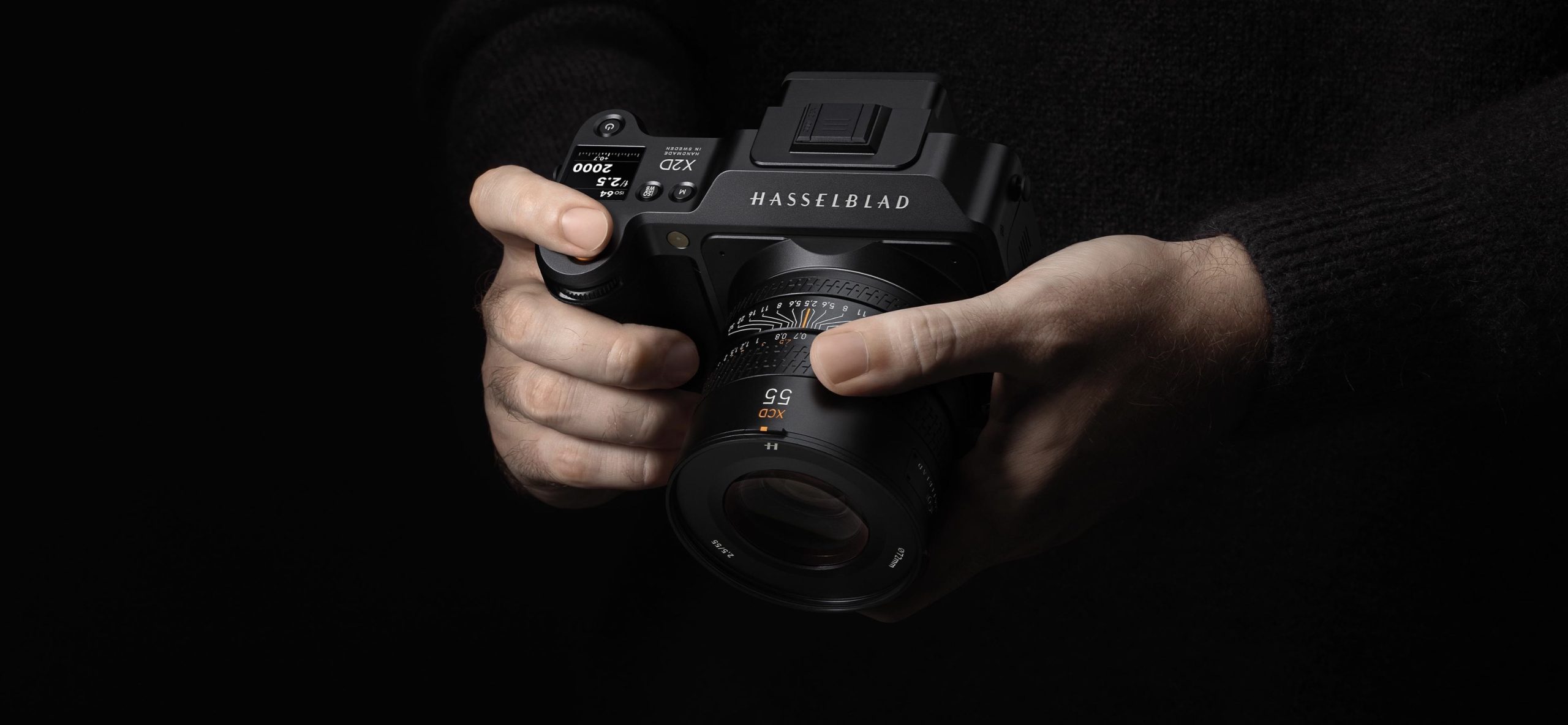 The X2D 100C body shells are formed from solid blocks of aluminium alloy machined to sleek curves. While rooted in the Scandinavian design of the X System, the X2D 100C evolves with a new dark grey tone. This new colour reflects the convergence of light and shadows, subtle mixes that the X2D 100C expertly captures.
HASSELBLAD XCD Lenses –

Precision Optics, Outstanding Imagery
Capturing the most subtle nuances of light and shadow begins with the lens. Only with excellent resolution and colour reproduction can it provide a solid foundation for imaging. A medium format sensor has a large area and a high pixel density, posing stringent requirements for the precision of the lens. Starting with the selection of high-quality glass, Hasselblad engineers carefully grind each lens to perfect its optical quality and meet the resolution requirements of 100 million pixels.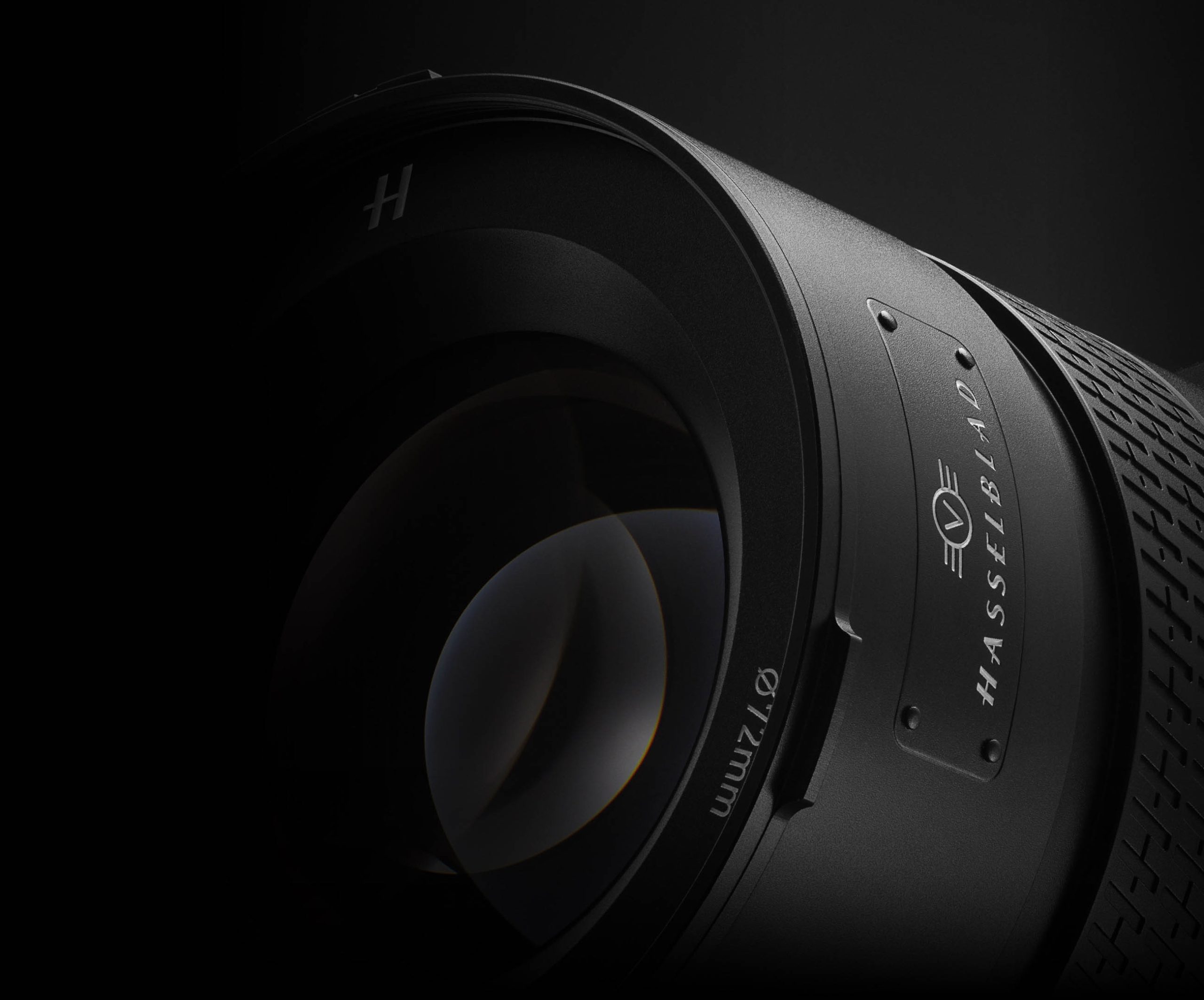 Hasselblad XCD 90mm f/2.5 V
The XCD 2,5/90V lens features nine elements in six groups, including one ED element and one specially made large-diameter aspherical element. With a thoughtfully crafted arrangement, the lens has not only a compact size but is also able to deliver an apochromatic effect for accurate colour correction. Combining XCD 2,5/90V with a Hasselblad mirrorless medium format camera yields stunning results.
With a sleek design to match the X1D and X2D camera systems, the XCD 90mm f/2.5 V Lens from Hasselblad is a moderate telephoto, 71mm equivalent prime designed to cover the camera's large 43.8 x 32.9mm sensor area. This slightly telephoto-length lens, with a 34° angle of view, is well-suited to portraits, still life, and documentary shooting applications. It also features a 26.4″ minimum focusing distance along with an optical design meant to maintain image quality and sharpness throughout the focusing range for accurate depiction of close-up subjects. Like other XCD lenses, the XCD 90mm f/2.5 V has an integrated Central Lens Shutter that is capable of shutter speeds up to 1/4000 sec with flash sync at all speeds, and its internal autofocus design can be manually overridden for precise manual focusing control.
Hasselblad XCD 90mm f/2.5 V: $4,299 USD
ABOUT HASSELBLAD
Founded in 1941, Hasselblad is one of the leading manufacturers of digital medium format cameras and lenses. True to its Scandinavian heritage, Hasselblad cameras are renowned for their iconic ergonomic design, uncompromising image quality and extremely high performance. For over half a century, Hasselblad cameras have captured some of the world's most iconic images – including the first landing on the Moon – and helped shape the way we look at the world through genuine photographic artistry. Trusted by NASA and used by some of the greatest photographers in the world, Hasselblad continues to develop products that enable all types of creatives to capture their artistic vision.
Hasselblad's H and X Camera Systems and their superb range of medium format lenses fuse innovative technology with precision mechanics, delivering exceptional imaging experiences for every sort of photographer. The highly professional H System, with its latest line up of the H6D-50c, H6D-100c and H6D-400c Multi-Shot, offers the ultimate image quality and resolution with 50, 100 and 400-megapixel solutions. The more portable X System easily enables bringing medium format photography outside of the studio with options that include the world's first compact mirrorless digital medium format camera – the X1D-50c – followed by the second generation X1D II 50C. Combining the CFV II 50C digital back and 907X camera body, Hasselblad's photographic history is connected, bringing the X, H, and V Systems together in a portable, sleek package.
Headquartered in Gothenburg, Sweden, Hasselblad is a global brand with offices in New York, London, Tokyo, Paris, Copenhagen, Hamburg and Shenzhen with distributors located throughout the world.
For 80 years, Hasselblad cameras have captured numerous photographs that have become known as classic, iconic images, and therefore, are part of our heritage. NASA; space; 500C; Victor & Erna Hasselblad; Scandinavian design; legendary photographers and the faces of history they've documented – these words are all part of our Swedish heritage.
Recent News